DS SeriesSingle Sided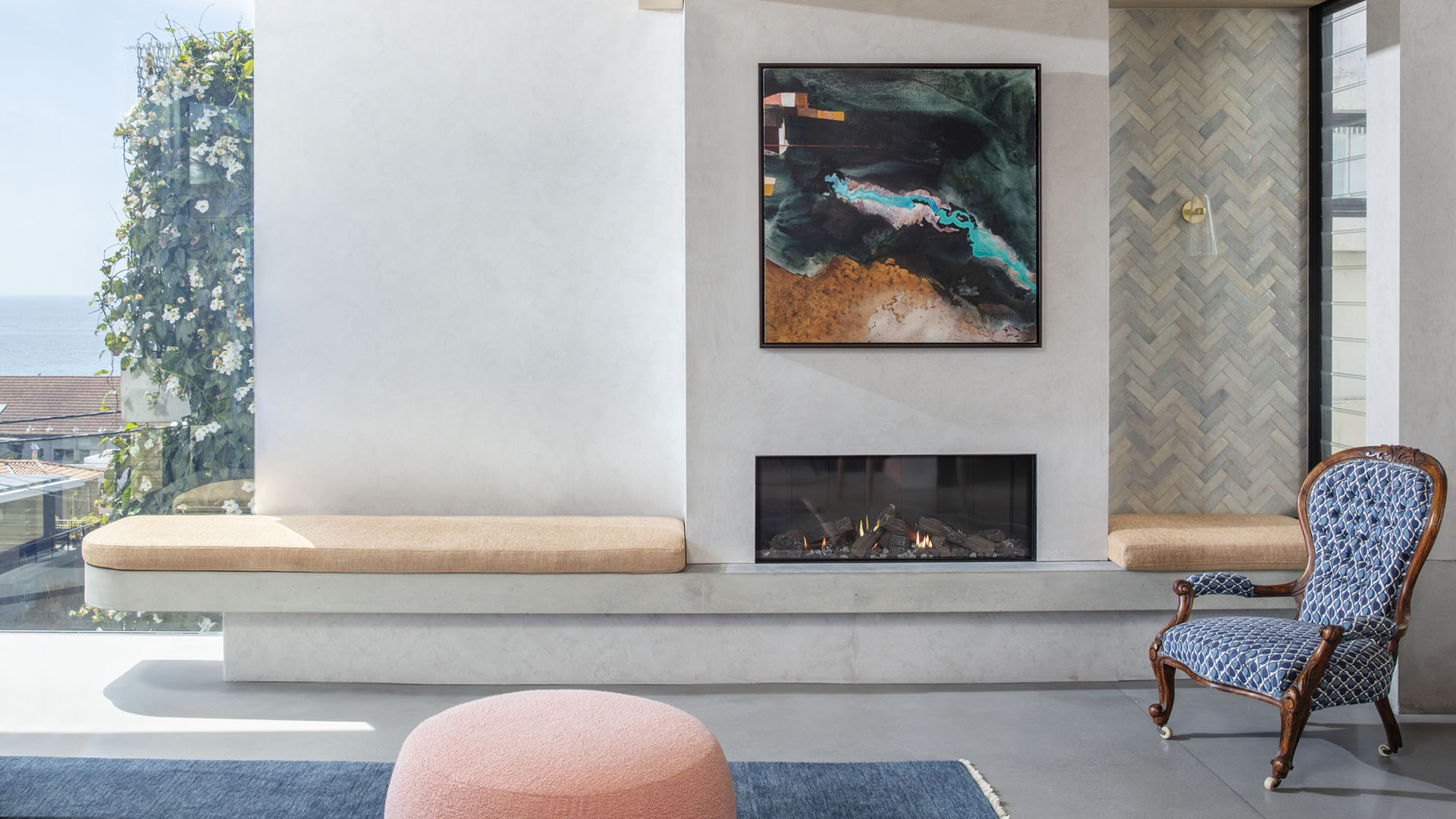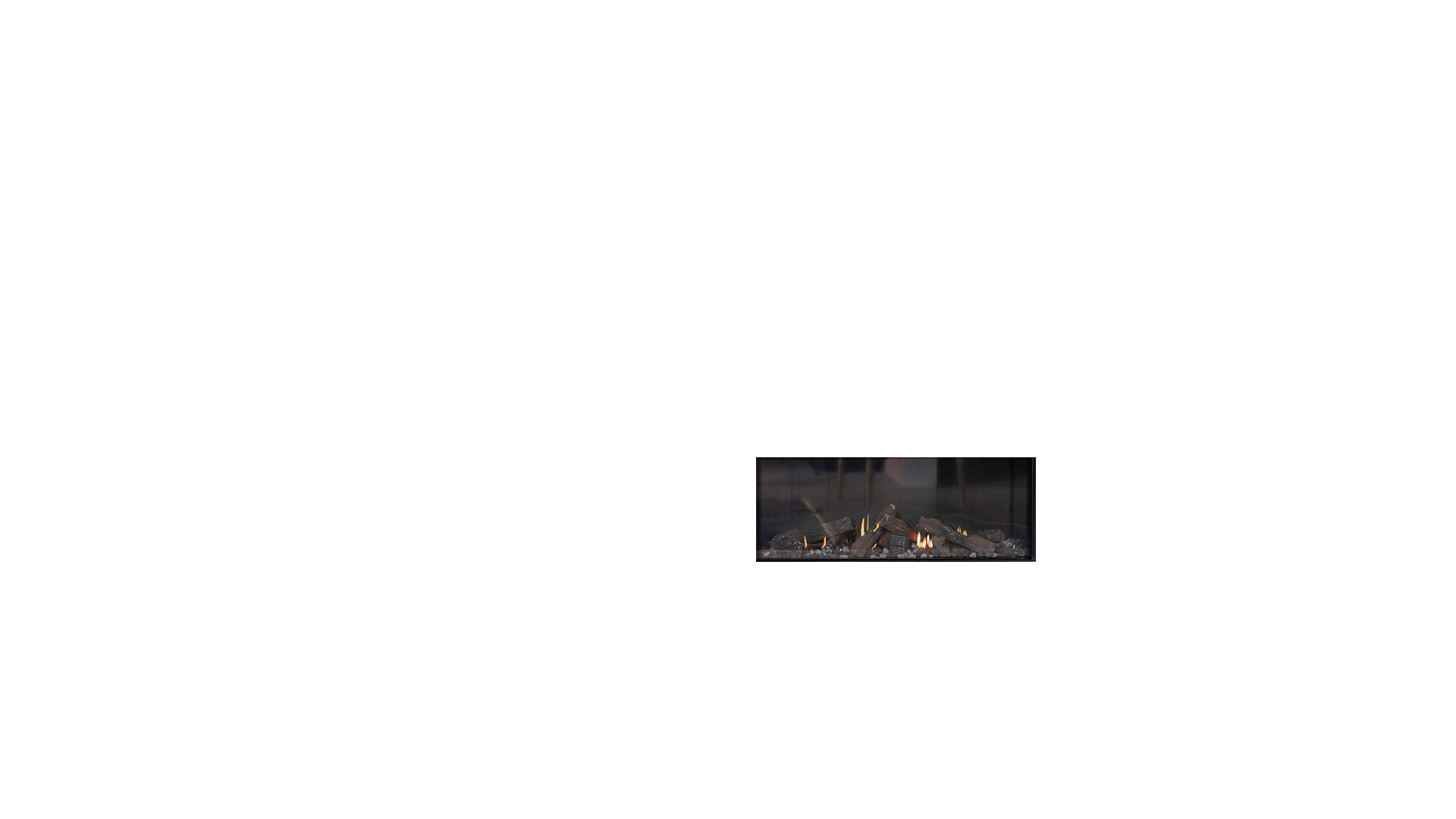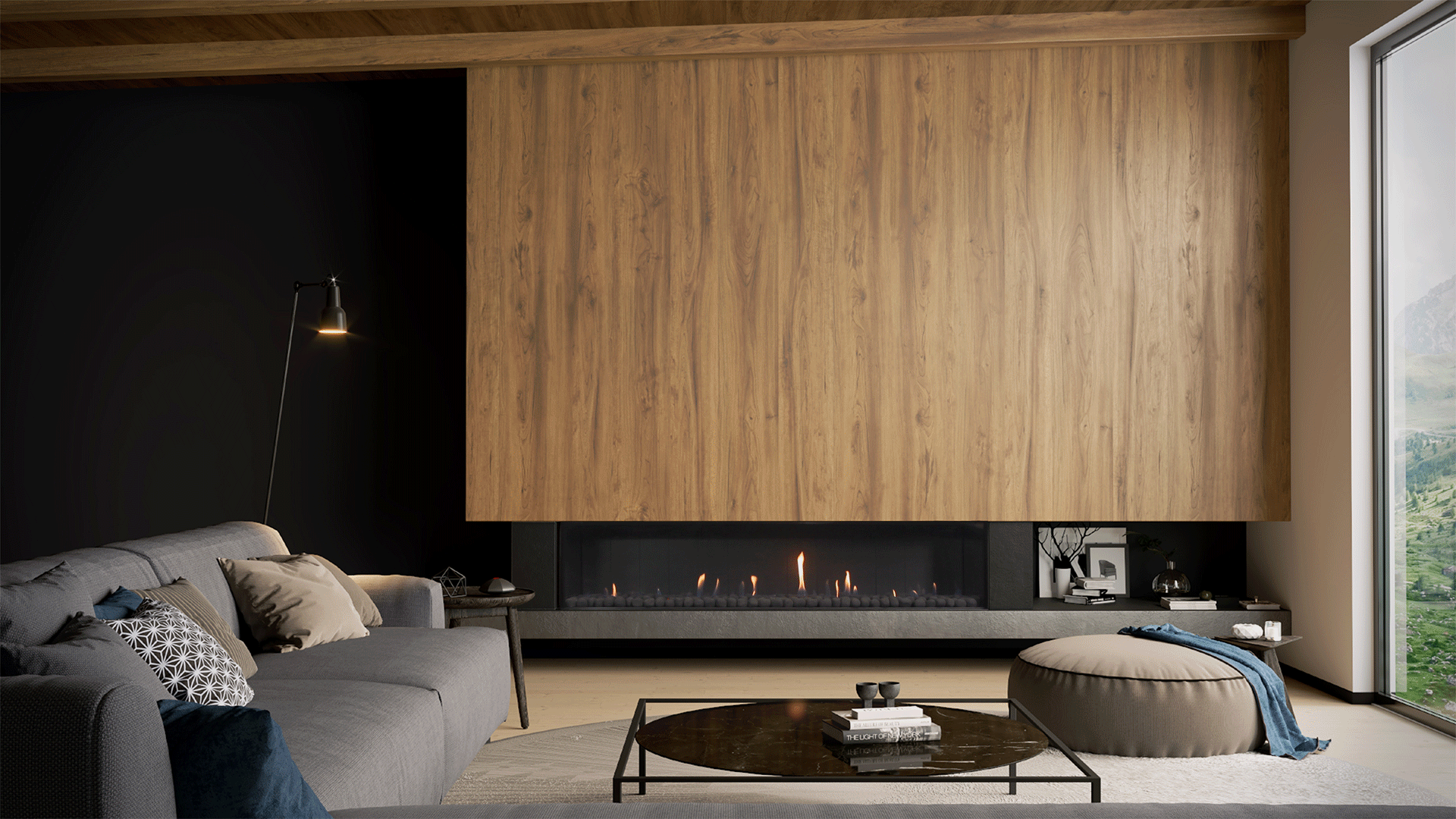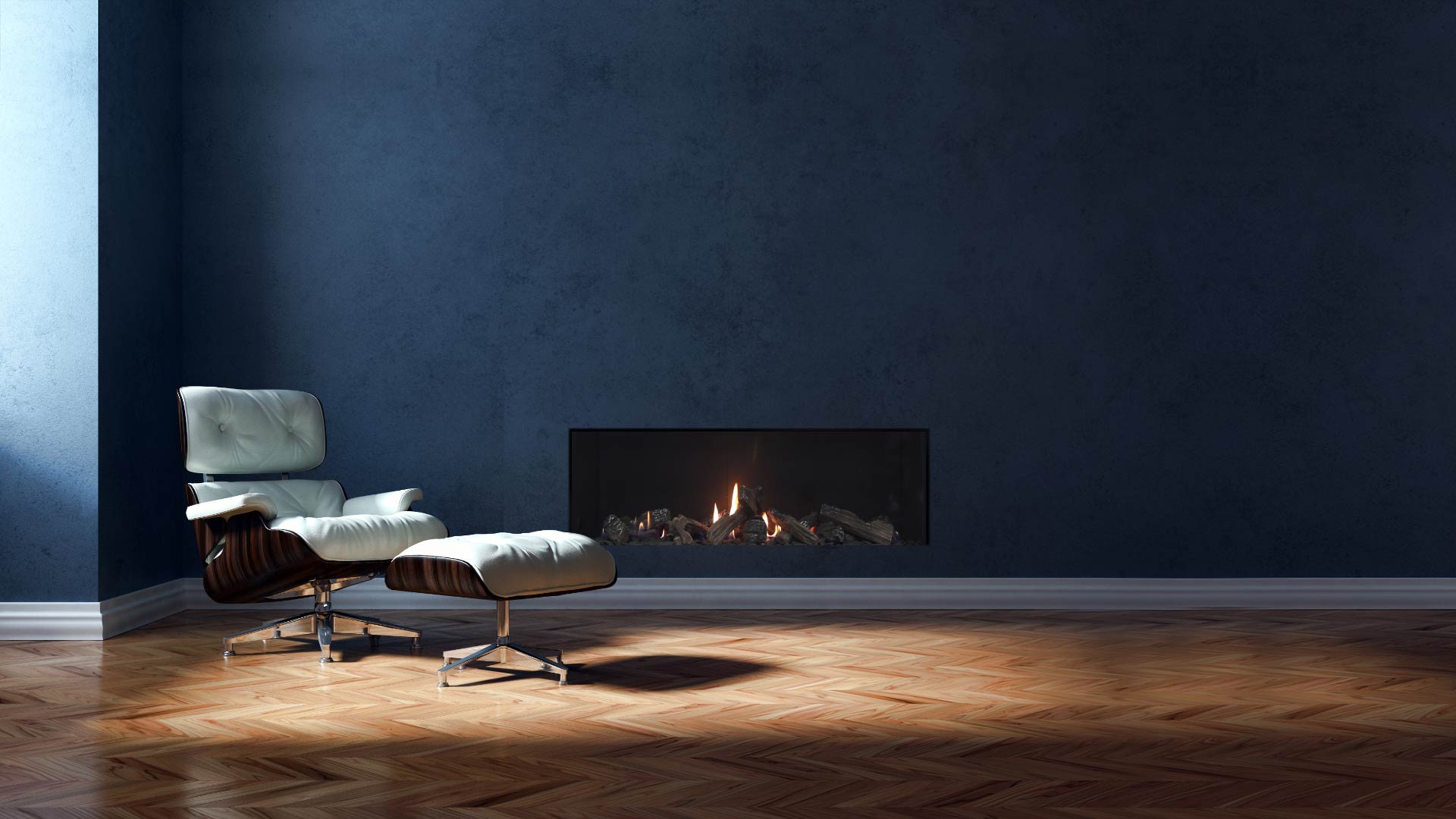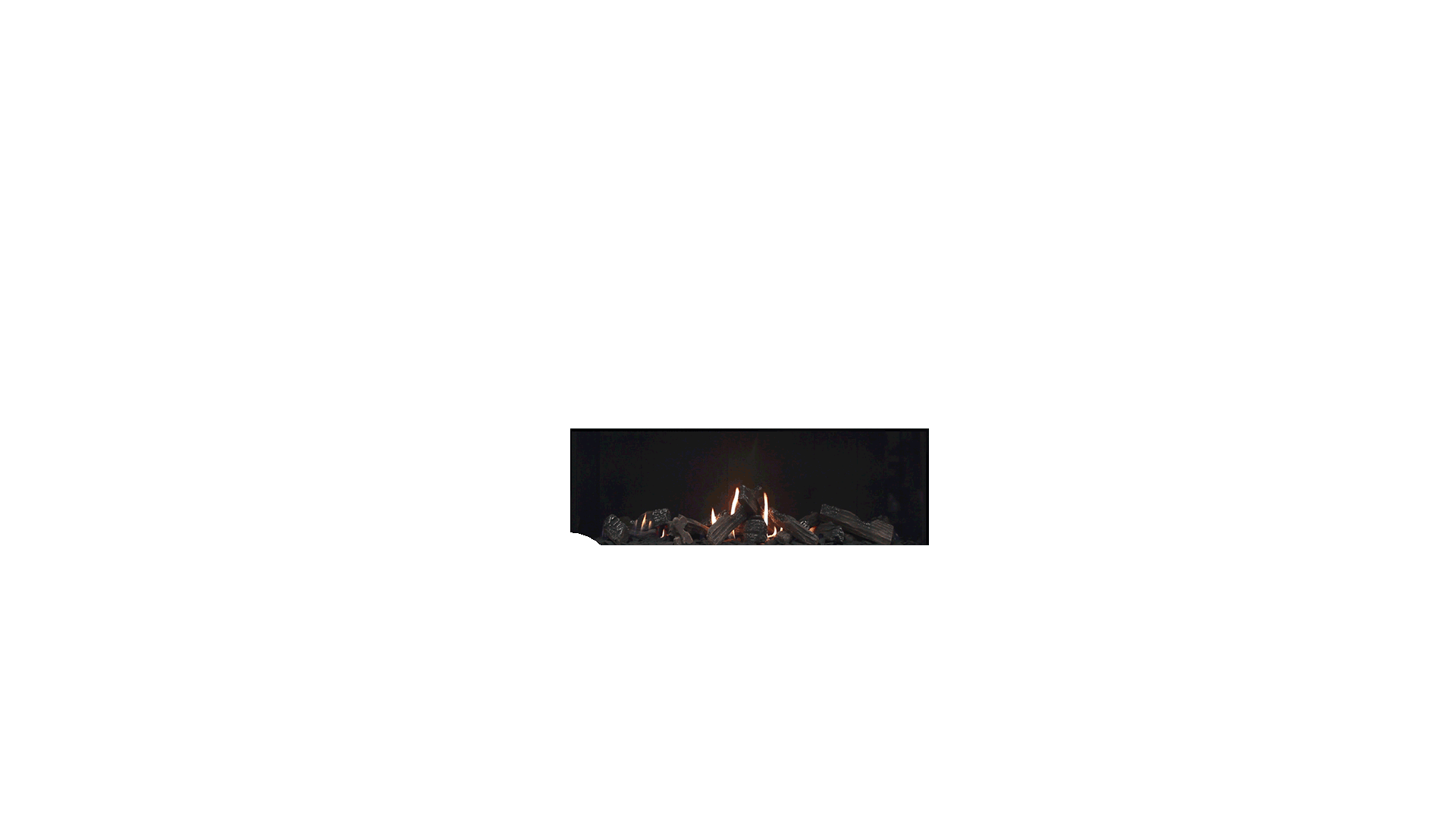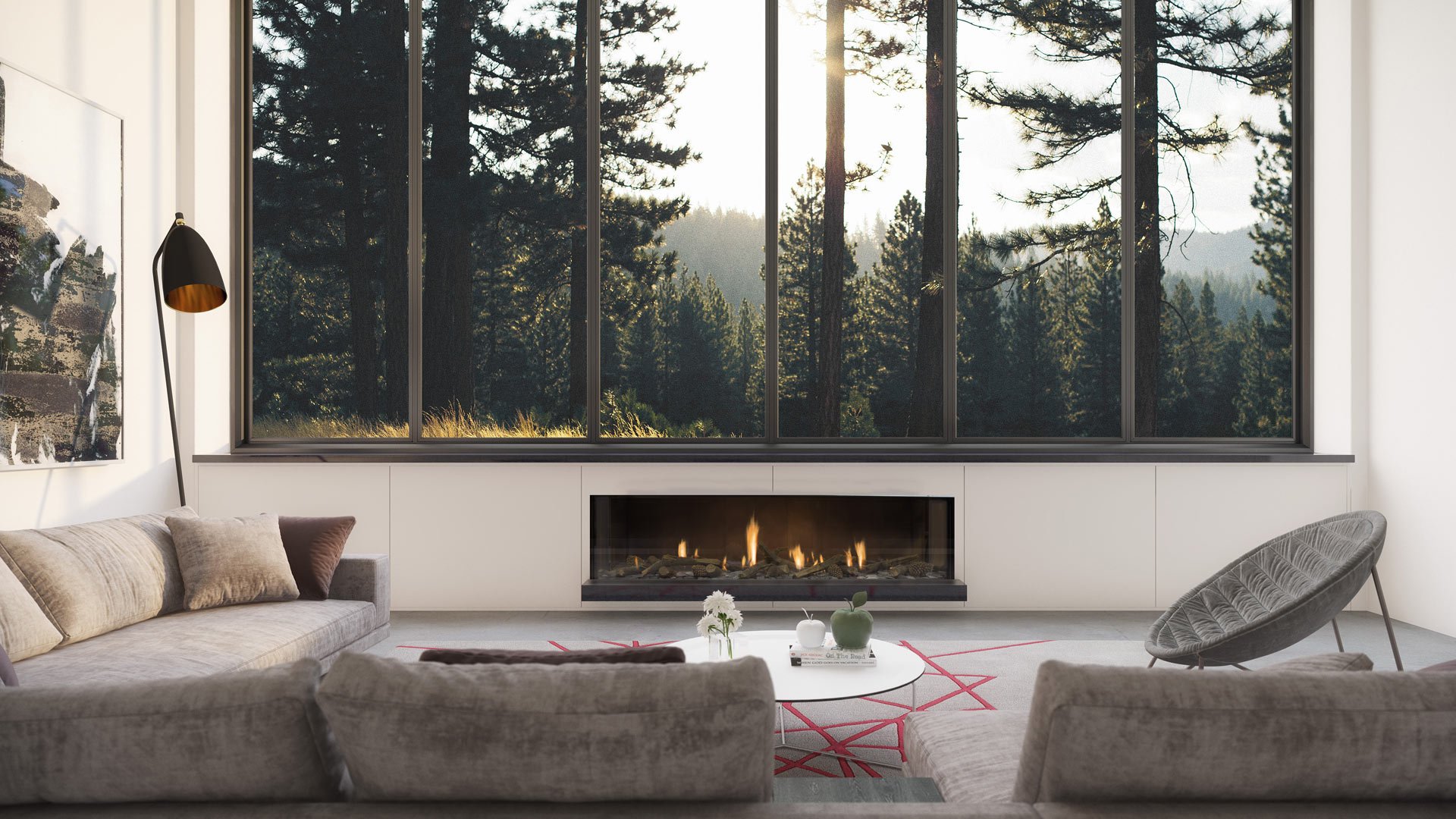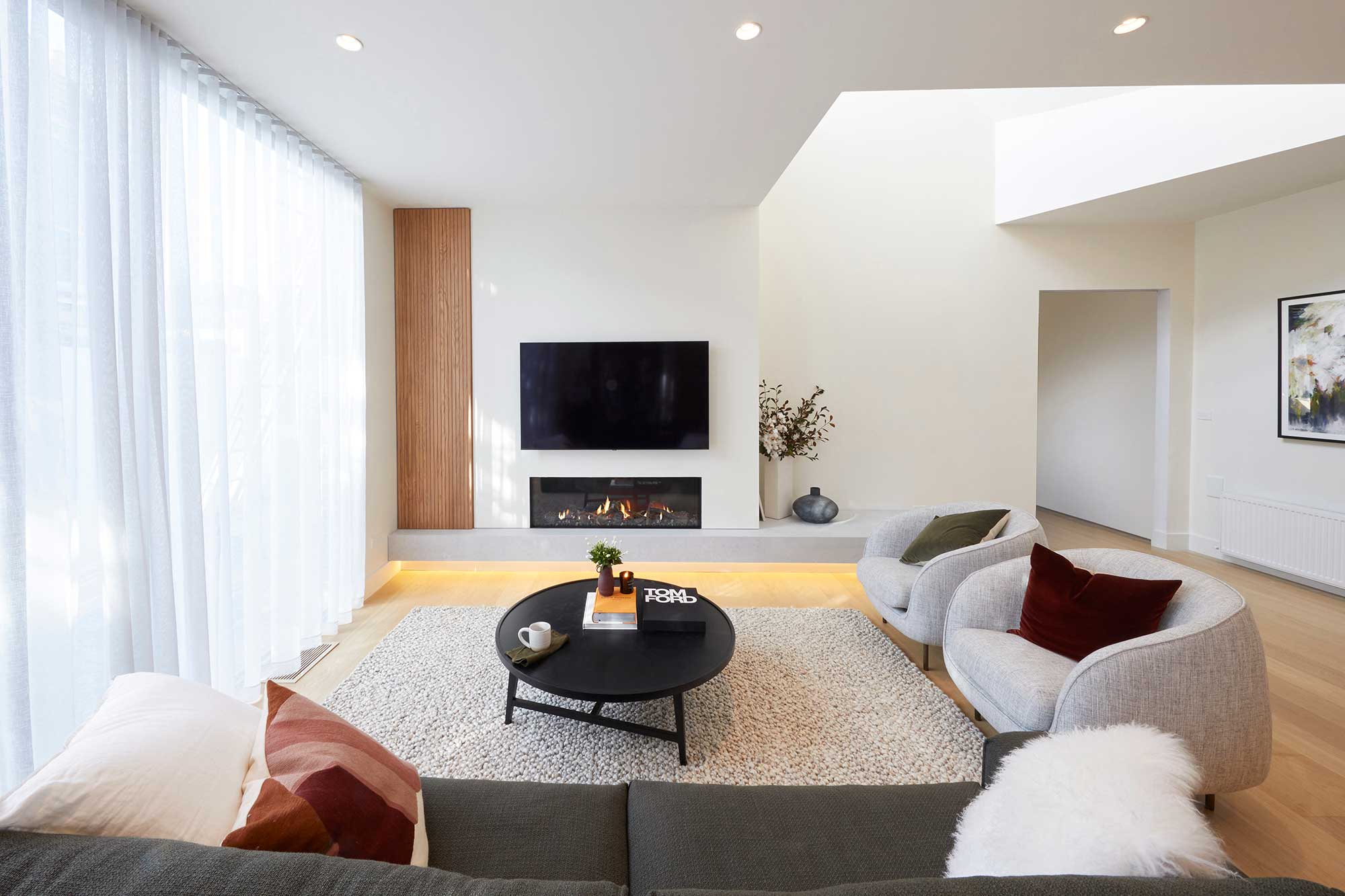 DS1150
High Output Frameless
Coming Soon
The DS1150 has a small footprint and a big impact - the fire is frameless, drawing your eye straight to the flames. With a large window, the single sided DS1150 gives you a clear view of the generous fireplace media.
The choice of fascia and media options allow you to customize your fireplace to suit your home. And with a low height and Escea's Powered Direct Vent Technology, you have the freedom to put the fireplace anywhere. No walls required, and no compromise on your design.
Surround Choice
The Escea DS1150 Gas Fireplace has a Zero Clearance rating, meaning that the interior wall stays cool enough to handle most materials.
There is no need for expensive fire-rated wall constructions, giving you endless surround possibilities. The only limit is your imagination.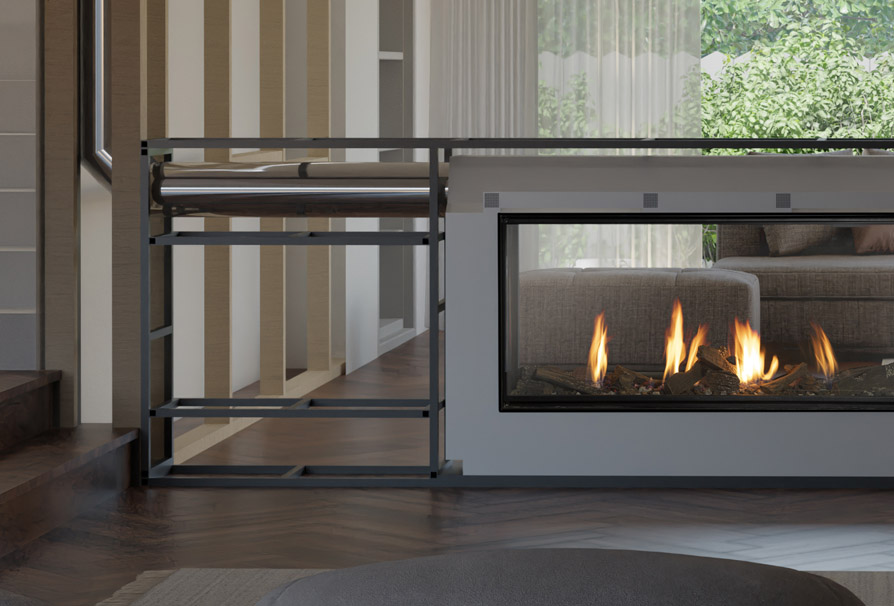 Design Freedom.
Escea's Powered Direct Vent uses efficient fan technology to heat the room, but not the vent. The innovative system also allows the vent to run up, down and even horizontally – giving you the design freedom to put your fireplace, anyplace.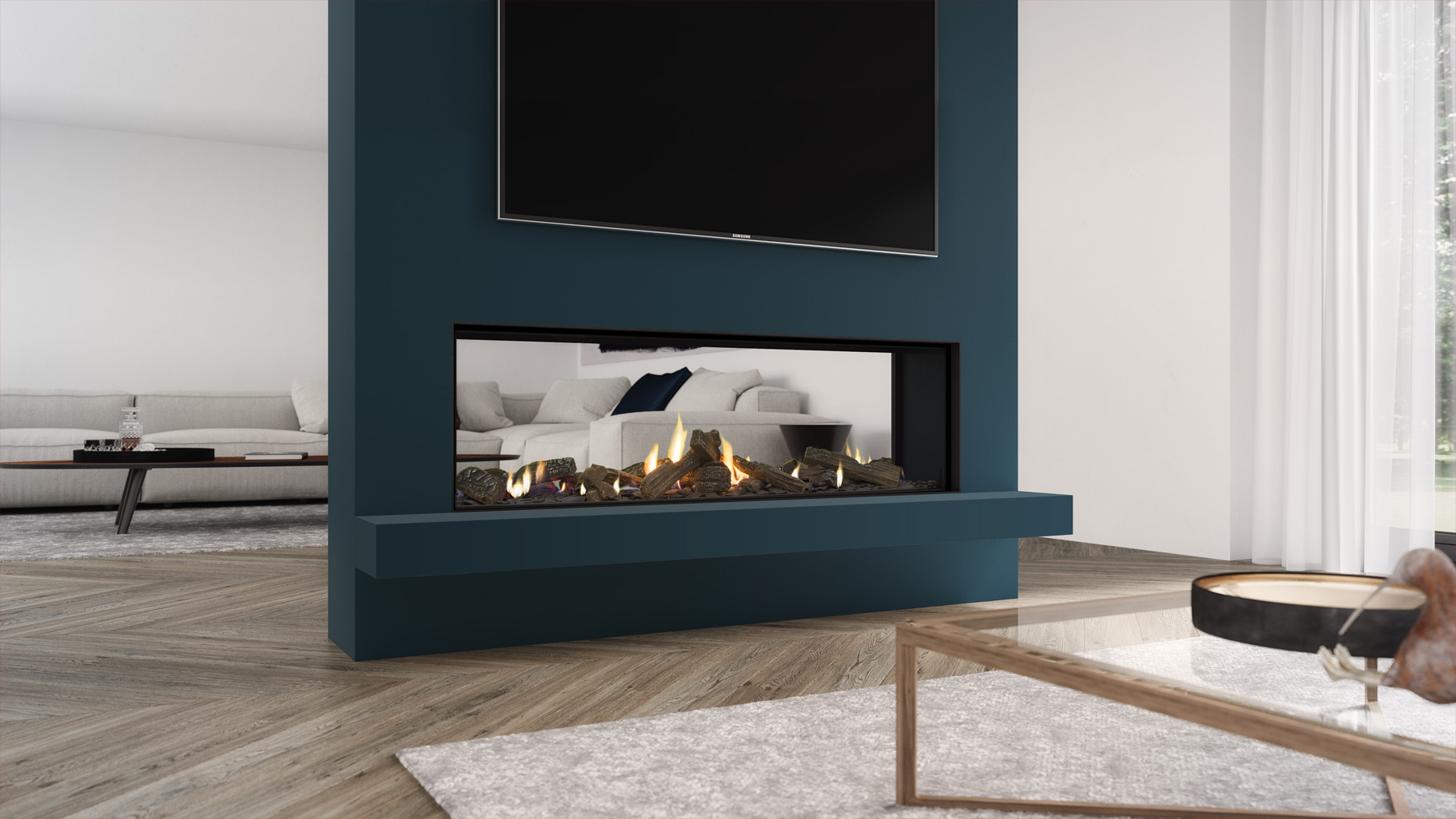 TV right above.
TVs and fireplaces just go together. And this fireplace has a reduced TV clearance minimum of 8 inches above the top of the firebox, for your screen viewing pleasure.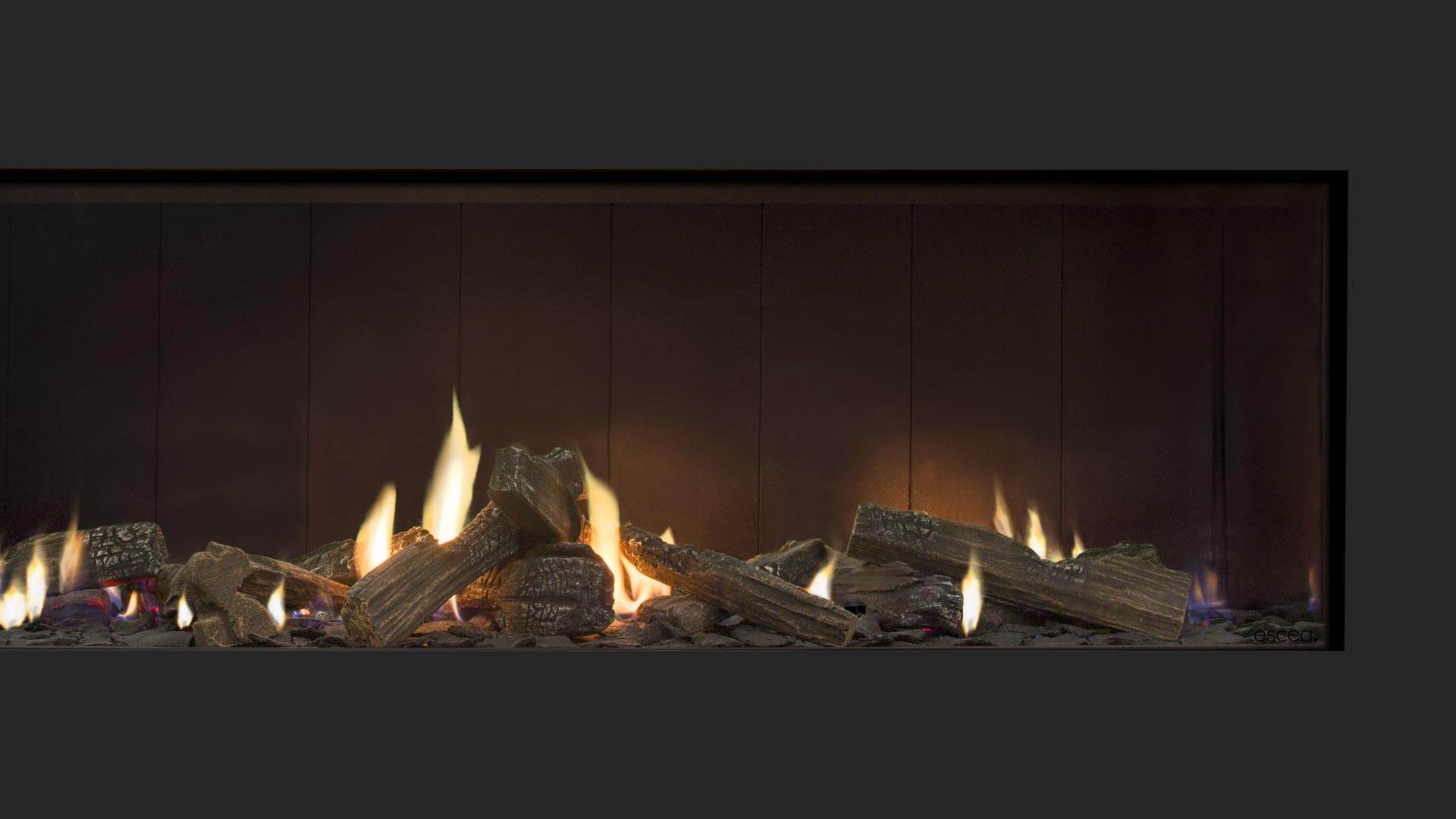 Truly Frameless.
The DS1150 has taken away everything you don't need for a minimalist look that focuses on the flame. These fires are truly frameless – where the wall ends the glass begins.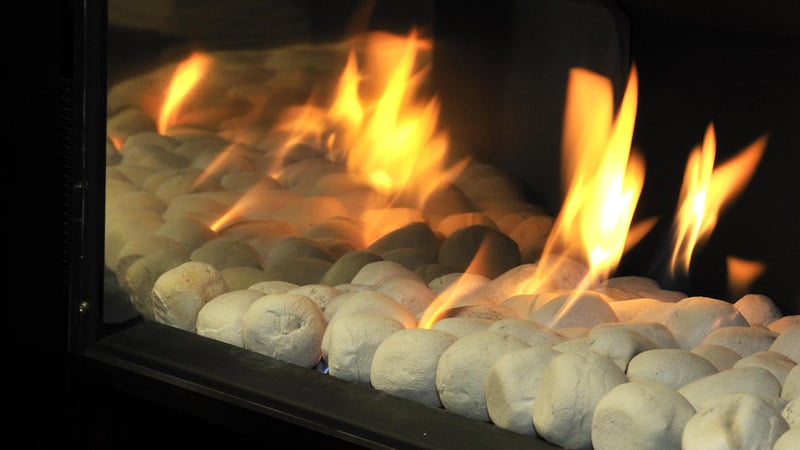 Reflective Side Panels .
These mirror-like reflective panels on the side of the firebox reflects the flame and the media, making the fire appear larger.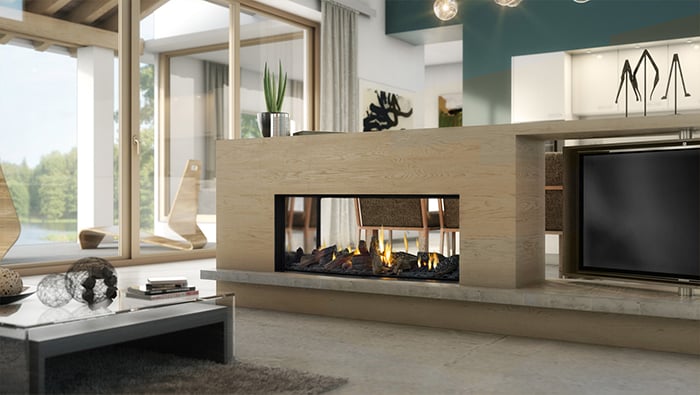 Double the Appeal.
Escea's DS1150 can be single or double sided. A see-through, double sided fire option makes for a dramatic partition and is a great way to connect two spaces. 
Specifications.
Heat Output2400 Btuh*
Gas Input / Consumption32225 Btuh
Gas ConnectionLower centre of appliance, 1/2" BSP
Gas TypeNatural Gas / ULPG
Appliance Weight287 lbs
Features
Truly Frameless
Smart Heat
Powered Direct Vent Heat
Single or Double Sided Option
Zero Clearance
Reflective Side Panel
Wire Mesh Screen option
Warranty
Firebox Warranty5 Years
Total Warranty2 Years
Price includes:Reflective Side Panels & Standard Fuel Bed (excludes Driftwood with Crystalight)
*Extras:Flue, Install, Fascia
Downloads.
Manuals and documents for fireplaces.
If for any reason you cannot find, open or print the information you want, please request the document via our Contact Form and we will email you a copy as soon as we can.