You'll hear us talk a lot about Zero Clearance technology, but what does it actually mean? And what are the benefits for you and your home? Let us explain…
So, what is Zero Clearance?
Zero Clearance refers to the amount of space needed between the fireplace and any combustible material, such as wood, insulation, or other building materials.
In essence, Zero Clearance means a fireplace can be installed flush against a wall or surrounded by combustible materials without the risk of overheating, fire, or other safety hazards.
The concept of Zero Clearance is particularly important in modern fireplace design, where the emphasis is on safety, efficiency, and contemporary design.
In the past, traditional masonry fireplaces were built with thick walls and required a hearth to protect against heat transfer to nearby combustibles. However, these traditional fireplaces were not always efficient and often required a lot of space. Additionally, the need for a chimney or venting system could be a limiting factor in terms of fireplace placement and design.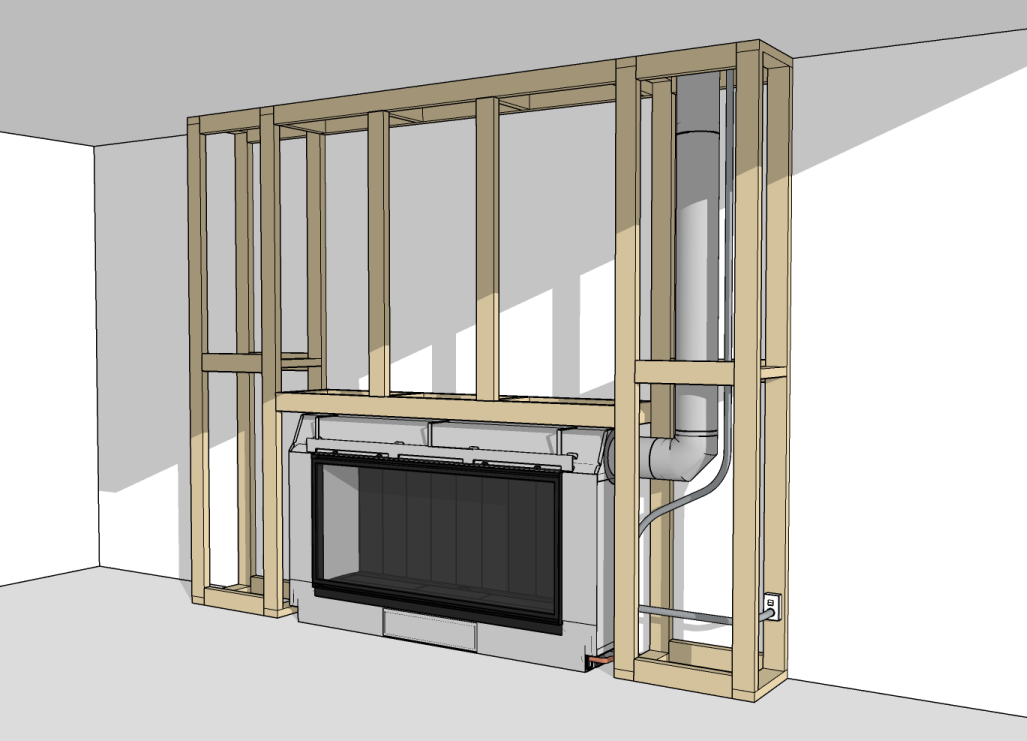 Escea's Zero Clearance technology means the fireplace can be installed flush against a wall and have wood placed adjacent to the fireplace - giving you a wider range of surround options.
How does Zero Clearance work?
Gas fireplace technology has come a long way in recent years. Through modern innovations and new technologies, our specialist team of engineers and designers have developed a range of fireplaces that have smaller stand-off requirements than most other gas fireplaces out there.
For the most part, it comes down to where the heat from the fireplace ends up. We've been able to reduce the stand-off requirement between the firebox and combustible materials – this not only gives you a more efficient fireplace because heat doesn't escape out the vents, but also keeps the fireplace surround cool enough to handle most materials.
What are the benefits of Zero Clearance?
There are lots! A Zero Clearance fireplace opens up a whole new world of possibilities when it comes to installation and design. Here are just some of the reasons why Zero Clearance is more important than ever before:
They're easier to install.
You don't need non-combustible materials surrounding the fireplace – in fact, wood framing can be placed adjacent to the fireplace, saving you time and money on expensive fire-rated materials and constructions.
You can surround the fire in almost any material.
From wood to cabinetry or drywall – no longer does the fireplace need to be surrounded in non-combustible materials like brick or stone. The only limit is your imagination.
Hang your TV just 8 inches above the fire.
You can position your television just a minimal 8 inches above the fireplace for integrated warmth, ambiance and home entertainment.
You can build the fireplace directly into a wall of cabinetry.
Go bespoke and get your fireplace built directly into an entertainment unit, shelving or under-bench cabinetry.
Got a question? Escea has a dedicated Architectural Advisory Team on hand to answer your questions about Zero Clearance and specifying Escea fireplaces into your next project. Get in touch by emailing aa@escea.com.
Browse the gallery below to see how Zero Clearance can impact your fireplace designs: