Spice up your summer with this recipe created by Executive Chef, Greg Piner, using quality Havoc Pork Scotch.
The kick from the green peppercorn and mustard, paired with the light and crunchy remoulade salad is what summer dreams are made of.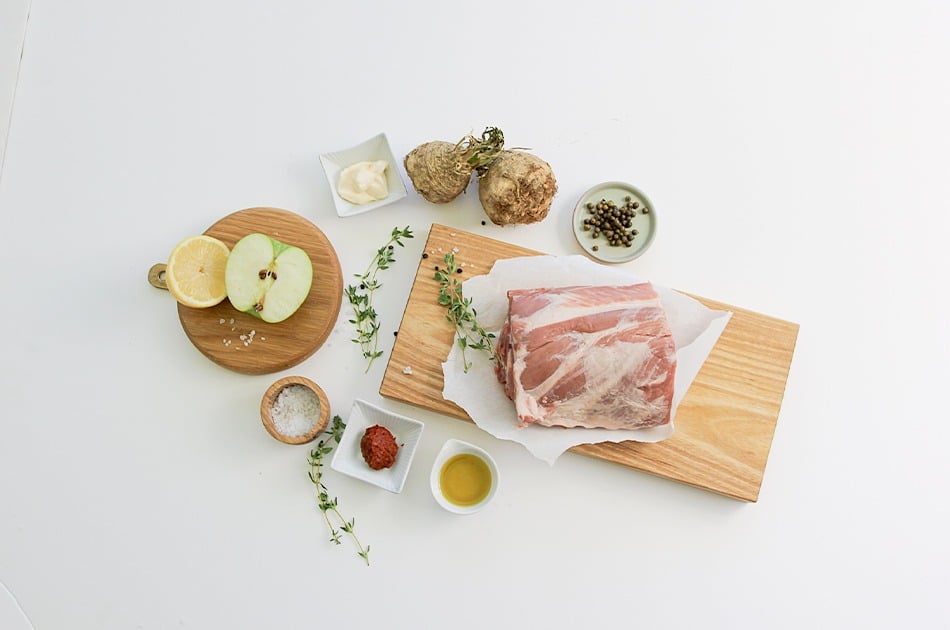 RECIPE 
Created for: Escea EK Outdoor Fireplace Kitchen
Also suitable for: Escea EW5000 Outdoor Cooking Fireplace | Escea EP1350 Fire Table

You will need
Havoc Pork Scotch
Large Celeriac 1
Mayonaise 2tbsp
Dog Town BBQ Mustard 1tbsp         
Granny Smith Apple 1
Lemon 1
Salt and Pepper to taste 
Green Pepper Corns 30g
Thyme 10g
Olive Oil 10g
          
Set it up on the EK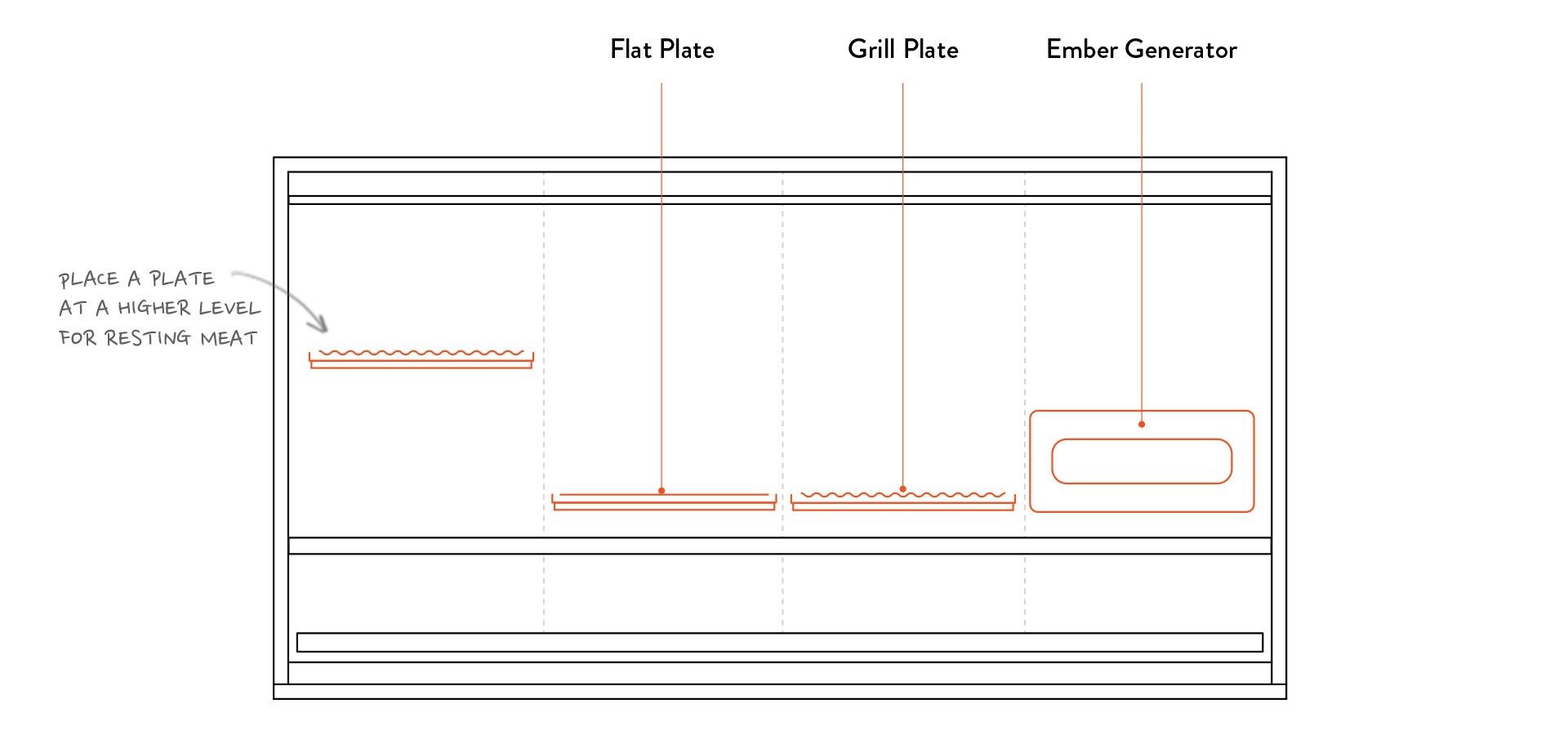 Method
To make the remoulade, thinly slice the apple and peeled celeriac and cut into matchsticks. Add juice of the lemon, mayonnaise, mustard. Season and set aside.
Smash the green peppercorns with a mortar and pestle. Add fresh thyme and oil until it forms a paste consistency.
Rub scotch with mixture and set aside for approx. 1 hour. Place marinated scotch onto the grill and cook for around 15 minutes or until meat is firm.
Once rested, plate with remoulade salad and enjoy!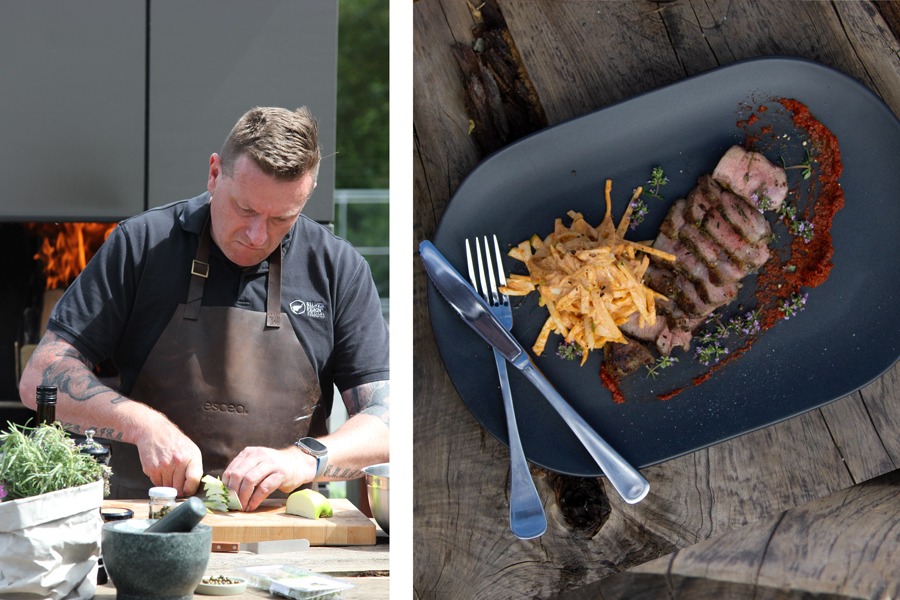 From the Chef
"You may be tempted to prepare the rub in a blender, but if you do, you'll miss out on all the aromatic flavours. It takes time, but it's worth it."
Want to perfect this recipe? Check out Greg's tips for learning the language of flame-grilling here.