Bringing the flavours of Asia to your backyard, this recipe created by Executive Chef Greg Piner uses quality Havoc Pork Chops.
Plan ahead for this one and make your pickling at least 1 hour in advance. Other than that, it couldn't be easier.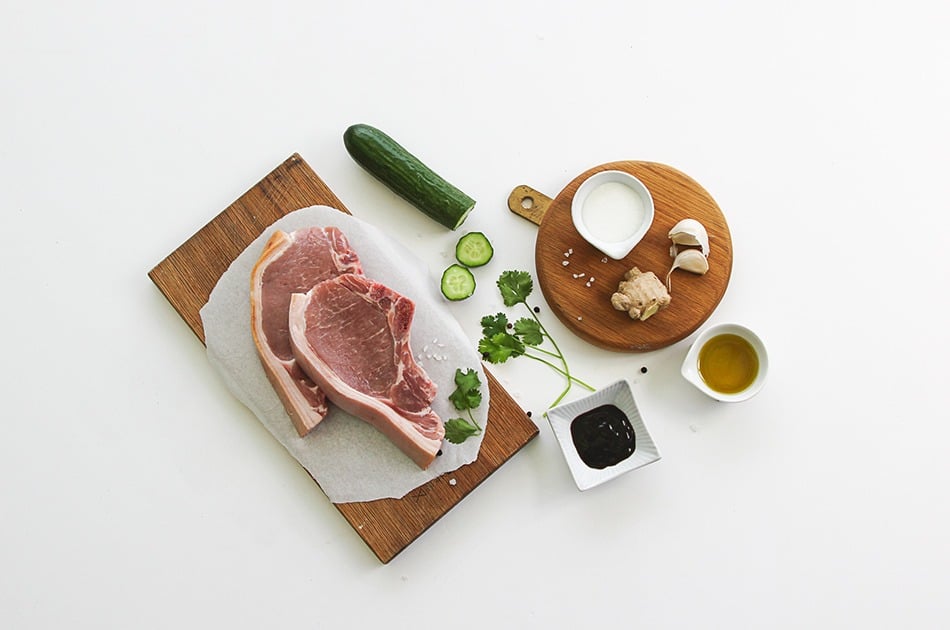 RECIPE 
Created for: Escea EK Outdoor Fireplace Kitchen
Also suitable for: Escea EW5000 Outdoor Cooking Fireplace | Escea EP1350 Outdoor Fire Table

You will need
Havoc Pork Chops 500g
Lebanese Cucumbers 4  
Sea Salt 40g     
Hoisin Sauce 50ml         
Chopped Corriander 50g 
Pickling Mixture
Knob of Ginger Grated
Caster Sugar 30g
Rice Wine Vinegar 2tsp
Seasame Oil 2tsp
Garlic Cloves Thinly Sliced 10 cloves     
       
Set it up on the EK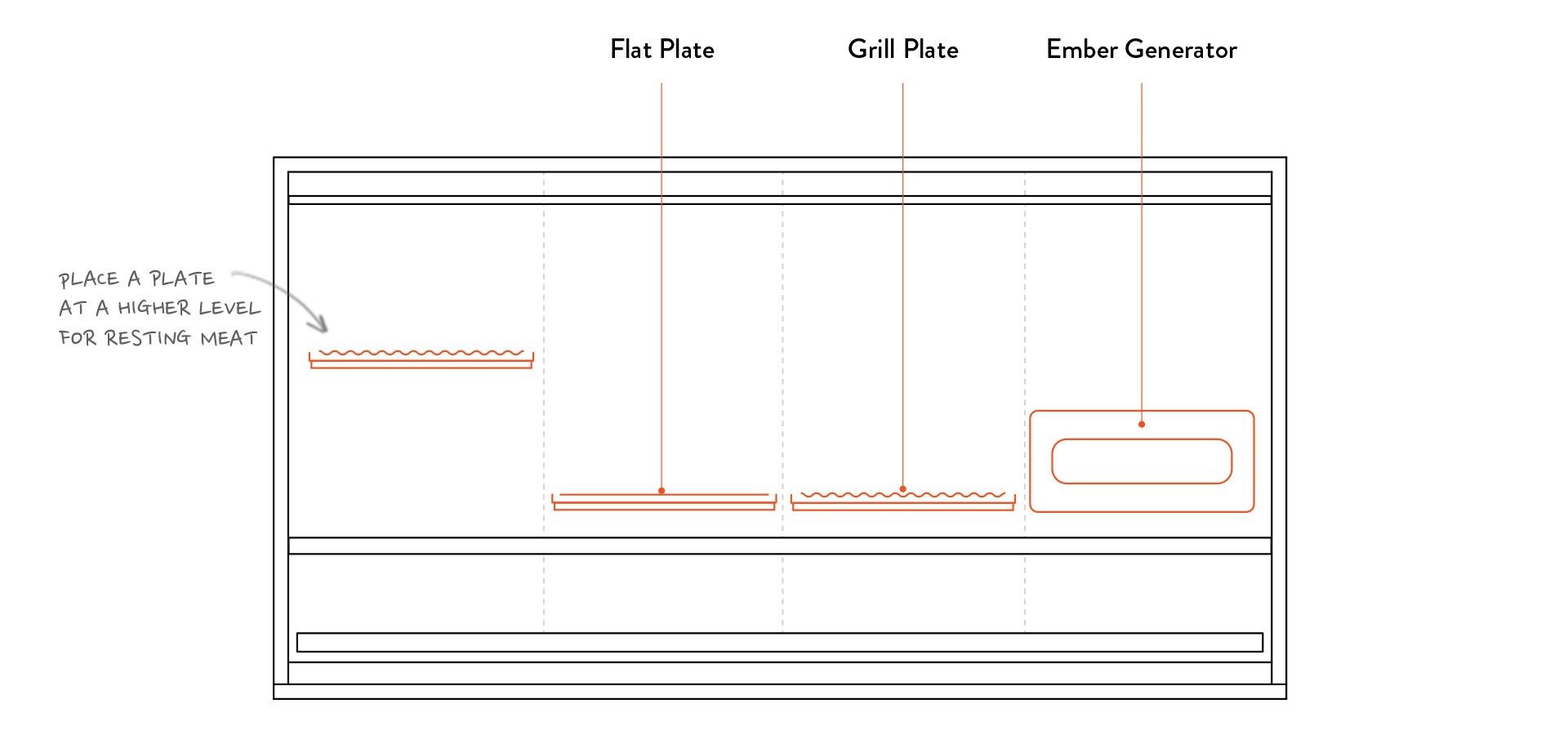 Method
Combine pickling ingredients and let stand for 1 hour.
To prepare cucumbers, cut into quarters lengthways, remove seeds, then cut into thin strips. Place in a colander over a bowl, sprinkle with sea salt and coat well. Leave to stand for 1 hour, then rinse under cold water and drain.
Transfer cucumber to a bowl, add the rest of the picking mixture and stir well for 1 minute, then leave to marinate for a further minute before serving.
Make sure pork is at room temperature and rub with hoisin sauce.
Place on grill over a medium heat, turning so they don't burn. Cook for approximately 10 minutes, until the meat is fi rm and let rest.
Plate with a side of the pickled cucumber, sprinkle with coriander, drizzle with extra hoisin sauce and enjoy!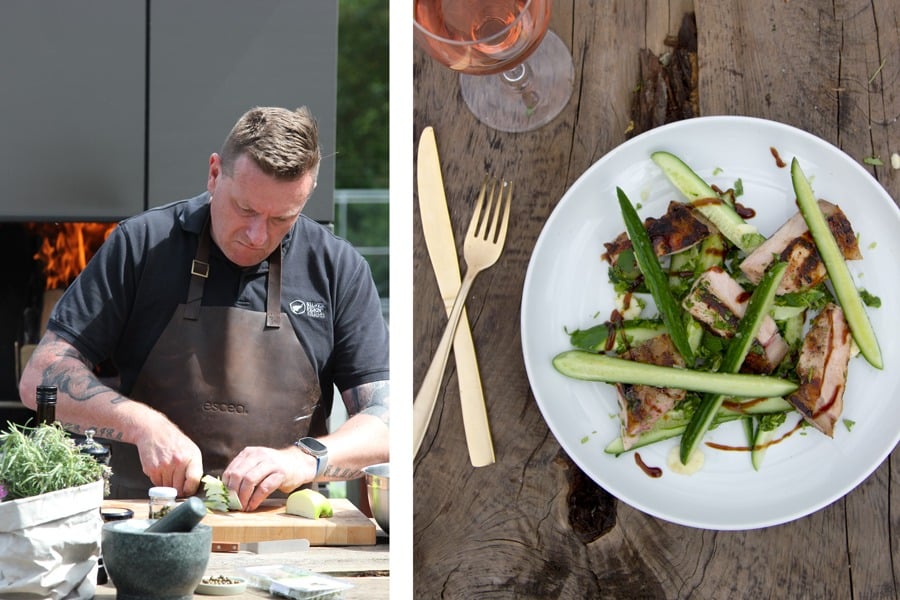 From the Chef
"Stack the pork chops up against each other to get a "sting" on the crackle. Like many things in life, it's better if its crispy."

Want to perfect this recipe? Check out Greg's tips for learning the language of flame-grilling here.