Created by Executive Chef, Greg Piner using only the finest Silver Fern Farms flat iron steaks paired with seasonal asparagus; this is a dish that sings summertime.  

 

RECIPE 
Created for: Escea EK Outdoor Fireplace Kitchen
Also suitable for: Escea EW5000 Outdoor Cooking Fireplace

You will need
Silver Fern Farms Flat Iron Steaks 500g
Asparagus 1 Bunch  
Mayonnaise 100g     
Rocket 100g 
Salt & Pepper To taste                
Rosemary Handfull 
Lemon 1
Sliced almonds 25g       
Set it up on the EK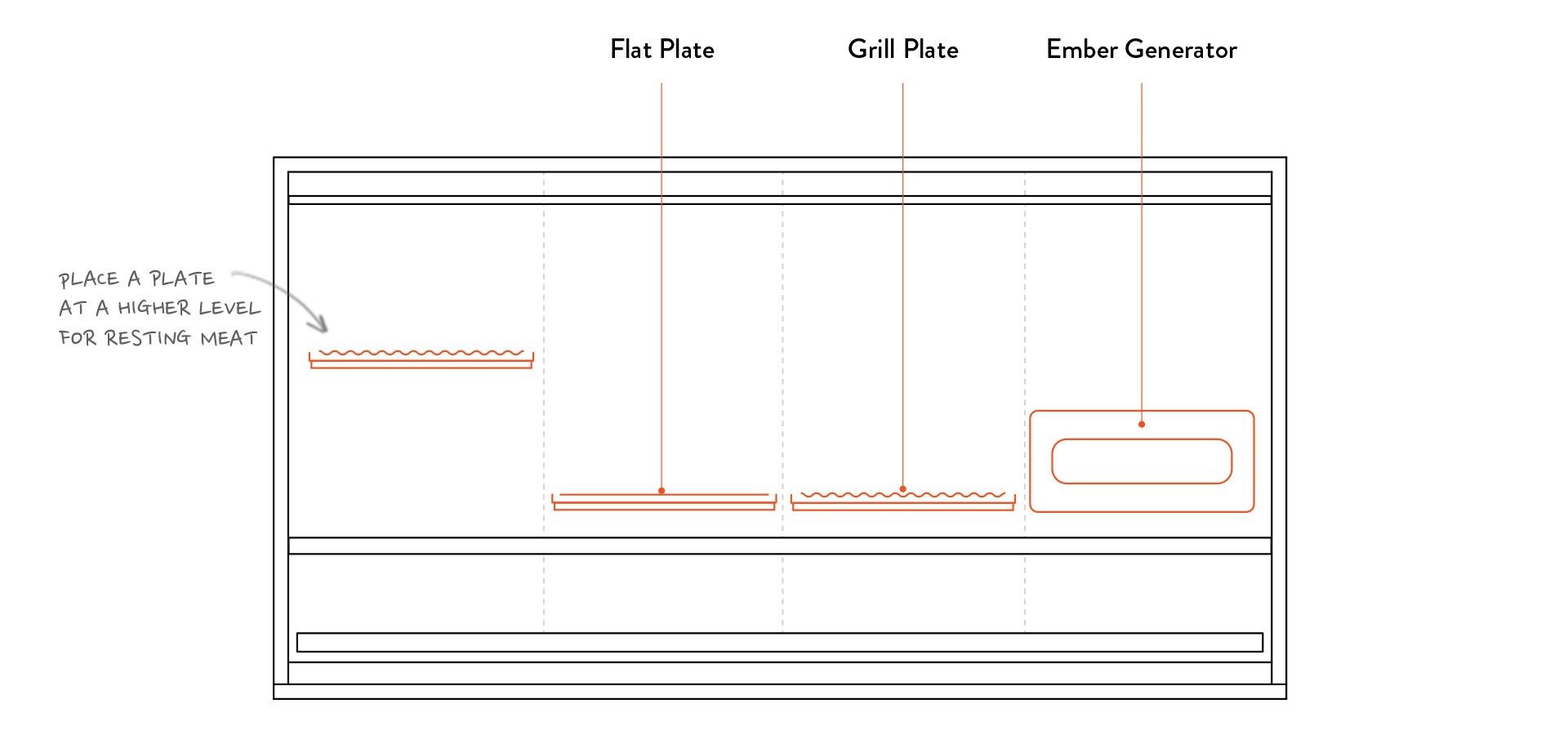 Method
Season steaks generously and allow to bloom. Remove woody ends of asparagus, season with salt and pepper then drizzle with olive oil.
Roughly chop rocket, mix with mayonnaise and season.
On the flat plate, toast almonds, season with salt and set aside.
Char asparagus on the grill until semi-soft, brushing with rosemary and olive oil. Toast rosemary sticks on the grill.
At the same time, cook steaks on the flat plate or grill turning just once or twice until medium-rare, then rest.
Place asparagus on a plate with sliced steaks on top, drizzle with rocket mayonnaise, almonds, and torn pieces of toasted rosemary. Finish with a squeeze of lemon juice and season. Enjoy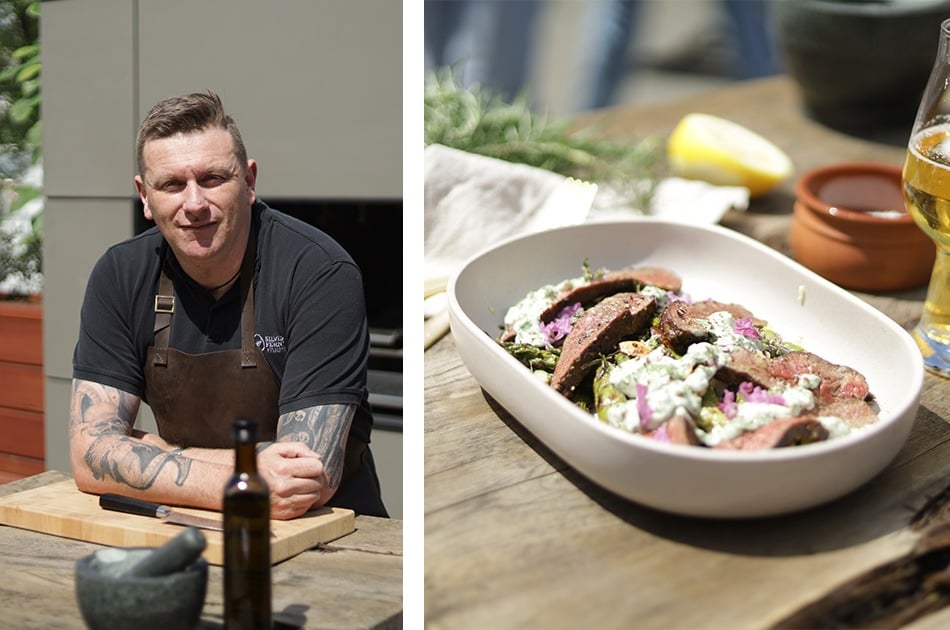 From the Chef
"Salt generously as you will lose a lot on the grill and only seconds before the meat hits the grill to avoid drying it out."

Want to perfect this recipe? Check out Greg's tips for learning the language of flame-grilling here.