This Middle Eastern inspired dish created by Executive Chef, Greg Piner is mouthwatering, salty, and a little sweet.
Imagined for warm summer nights, this recipe uses Silver Fern Farms premium Lamb Rumps and seasonal eggplants.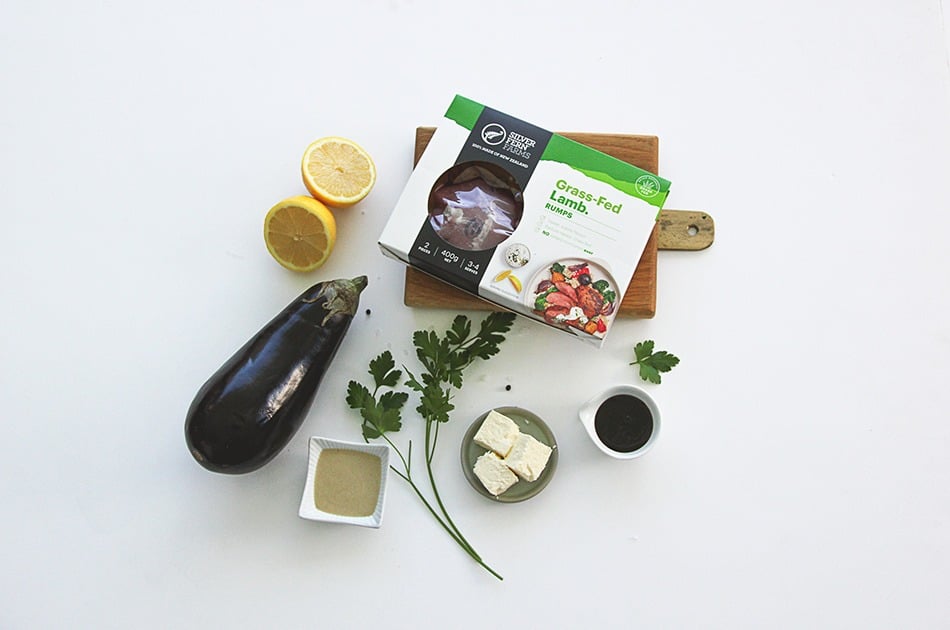 RECIPE 
Created for: Escea EK Outdoor Fireplace Kitchen
Also suitable for: Escea EW5000 Outdoor Cooking Fireplace | Escea EP1350 Fire Table

You will need
Silver Fern Farms Lamb Rumps 500g
Eggplants 2 
Italian Parsley 100g
Danish Feta 1 block 
Tahini Paste 50g         
Pomegranate Molasses 25ml 
Lemon 1        
Set it up on the EK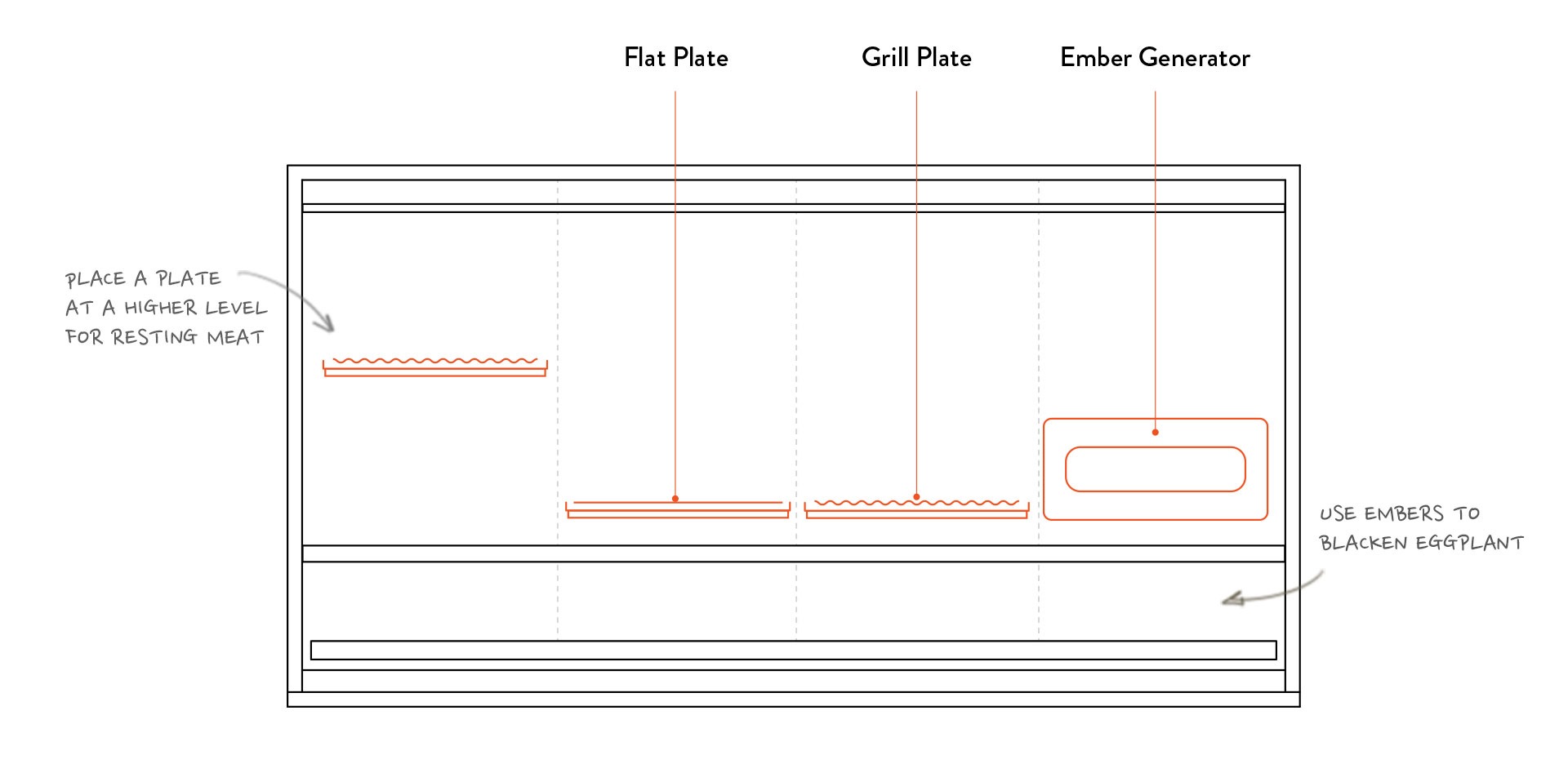 Method
Place eggplant on grill or embers and blacken until soft. Remove and scoop out inner flesh, combine in bowl with tahini paste and season with salt and pepper. Squeeze in lemon and half the parsley, chopped. Place to one side.
After allowing lamb rumps to bloom, lightly oil and season with salt and pepper. Place on the grill and cook until medium-rare.
Once rested, slice the lamb rump and place on top of eggplant mixture.
Crumb feta on top and drizzle with pomegranate molasses. Finish with ripped parsley and season. Enjoy!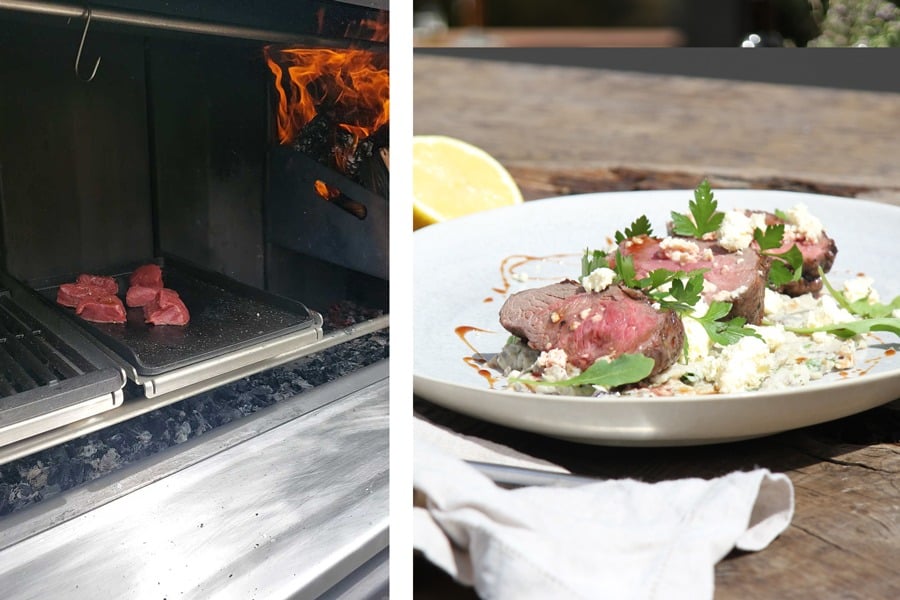 From the Chef
"Don't be afraid of a little charred eggplant skin making its way into the mixture – this will give it a fantastic smokey flavour. A little bit of char never hurt anyone."

Want to perfect this recipe? Check out Greg's tips for learning the language of flame-grilling here.