Nothing says 'summertime' quite like flame-grilling in the great outdoors. And no one knows outdoor cooking quite like No.7 Balmac Head Chef Greg Piner.
A few years ago, Greg worked with Escea on the development of our EK Outdoor Fireplace Kitchen. His extensive knowledge, experience and passion for flame-grilling helped guide our team to develop an outdoor fireplace that doubled as a professional cooking appliance –  with all the sophistication you would find in the kitchen, in the great outdoors.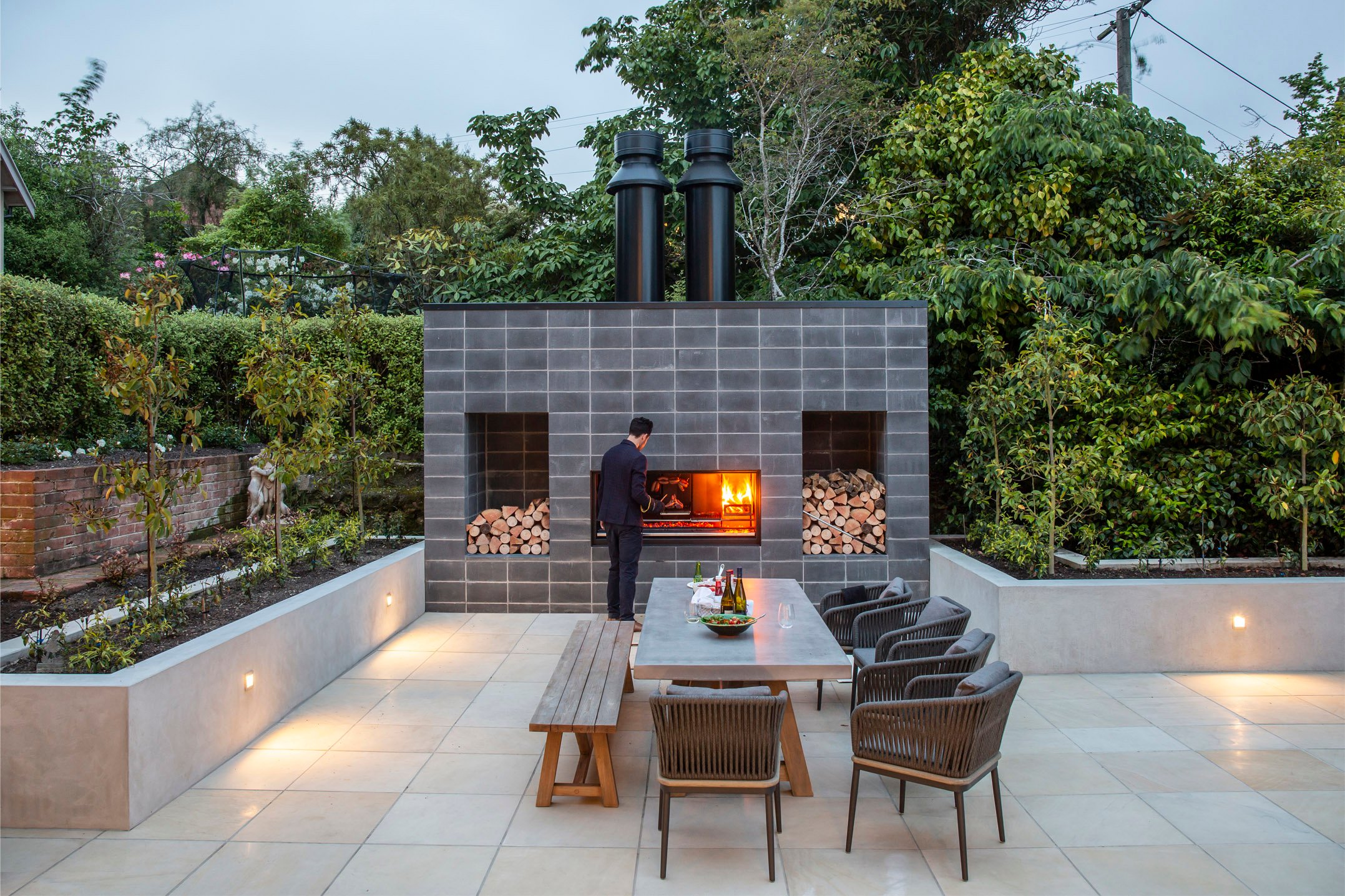 Escea EK1550 Outdoor Fireplace Kitchen.
It's Greg's ethos that intially drew us to him, and him to us. "There's nothing like cooking in the outdoors," says Greg. "Something about getting out in nature is primal. It takes people away from their day-to-day and gets them back to the basics and the things that matter – family, friends, and simple, delicious food."  
For Greg, cooking outdoors is all about the conversations you can have outside, that you can't have in an inside kitchen.  "It's all about igniting the senses that trigger memories – and the memories that turn into stories shared around flames. Add a few ales, and that's when the stories come out," says Greg. "And you'll find that when you're around a fire, people are like moths, they gravitate to the flames," he adds.
However a lot has changed since we last caught up with Greg. More and more people are turning their focus to their homes, extending their living spaces and dabbling in a bit of outdoor cooking.
So, we reached out to Greg again to find out what he loves about cooking outdoors – and of course his top tips and must-haves for an alfresco summer.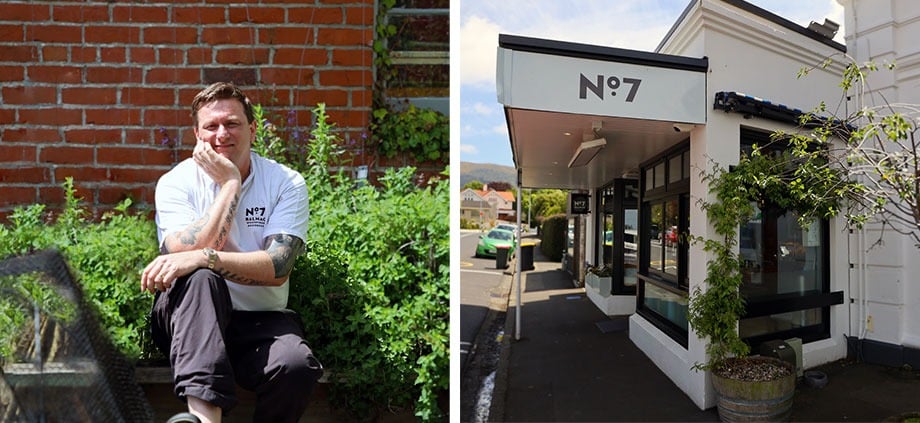 No.7 Balmac is widely regarded as one of Dunedin's best not-so-secret neighbourhood restaurants, located in Maori Hill since 2009.

Gregs tips and advice
1. Before you take to the grill
Have your 'must-haves' on hand:
Long tongs – this is important, you want to flame-grill the meat – not your hands.
Seasoning – oil, salt, freshly cracked pepper, and your favourite seasoning mix. Greg's go-to is Dunedin-based company Egg & Spoon who produces Wild Fennel gourmet spice mixes.
Fresh herbs – always use fresh ingredients wherever possible.
"When you're cooking outdoors – the herb garden is your pantry and you've got all of these amazing flavours at arm's reach" – Greg