Nestled into the cliffside and towering over the surf and sand, Whale Beach House is more than just an exquisitely executed home – its design is tailored to the needs and wants of its inhabitants.
The brief for Whale Beach House by Studio Johnston was born out of the clients dream to have a family HQ. A multi-generational home that would nurture their growing family and mark memories and milestones for years to come.
"One of the key aspirations for the owners at Whale Beach was to create a house that provides for a growing, multi-generational family; to live, eat, play together in a single dynamic shared space" – Allan Powell, Studio Johnston Project Director.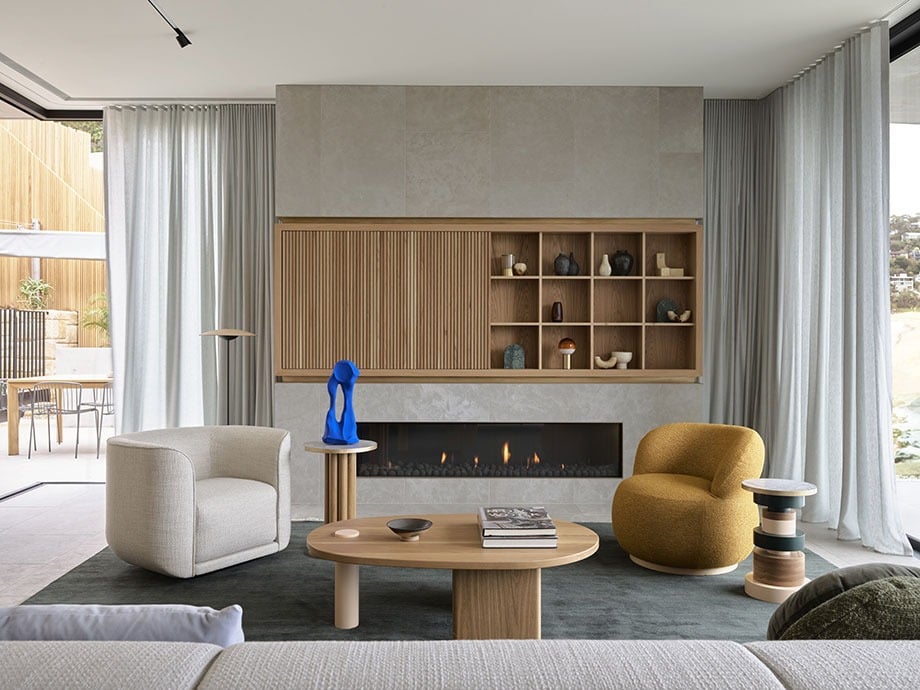 It was important that the space was highly functional, with layers of privacy and intimacy so that the family could inhabit the space harmoniously – close, but not too close.
The slope of the coastal site provided both the challenge and the solution – resulting in three levels of living, nestled into the sandstone terrain – visually connected to both the beach, and the bushlands.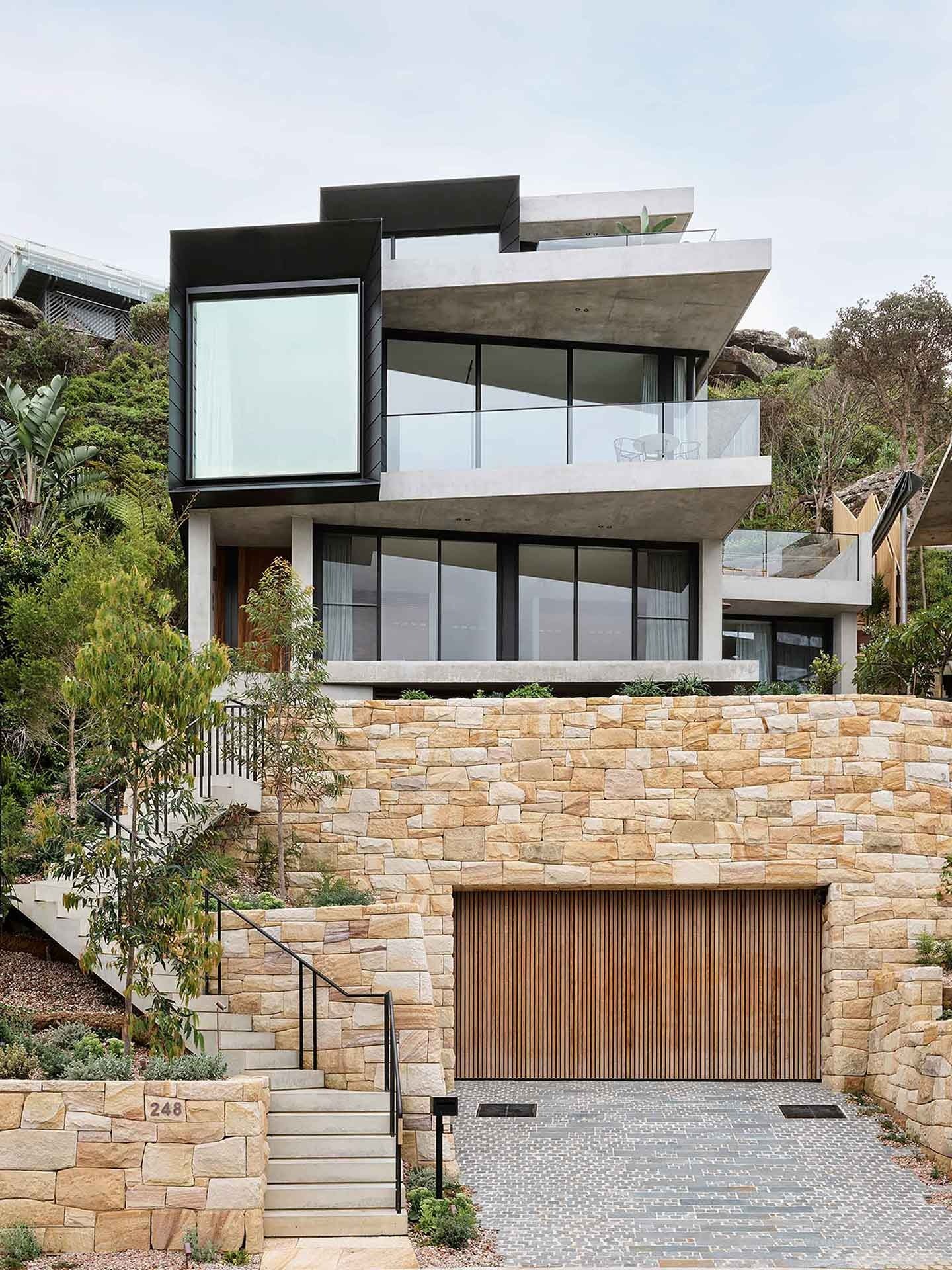 Inside, the material palette mimics that of the outside environment – light oak timber and pale grey limestone with silver white marble, pistachio green tiles, and aged brass accents.  This earthy combination creates a cohesive calm, while bolder colours provide moments of intensity.
The living room exists as a central hub where the family can come together – a meeting point, if you will.  With floor-to-ceiling windows framing the views and immersing the home in the coastal geography. 
"The whole of the living level was designed to provide an expansive flat plane, a bedrock on a steeply sloping site. The fireplace amplifies this horizontality; one part of a series of elements that broaden the living room space, and gesture to the views beyond."
The fireplace, an Escea DS1900, spans almost 2 metres long and was selected for its ultra-wide appeal – creating the illusion of endless space while also being an anchor within it.  
Escea's Zero Clearance and Flexible Flue technology allows for bespoke joinery integrations like this and the freedom to surround the fireplace in any material – creating a truly unique feature that works seamlessly with the home's interior theme.
"The fireplace is the focal-point for a central joinery piece comprising television, sound and storage in the main living area. It was essential in establishing this whole floor as a destination, signalling the sense of gathering and resting."
The fireplace sits within a hearth clad in the same limestone tiles used as the flooring throughout. This finish was selected to maintain the natural material palette thematic in the design of the house.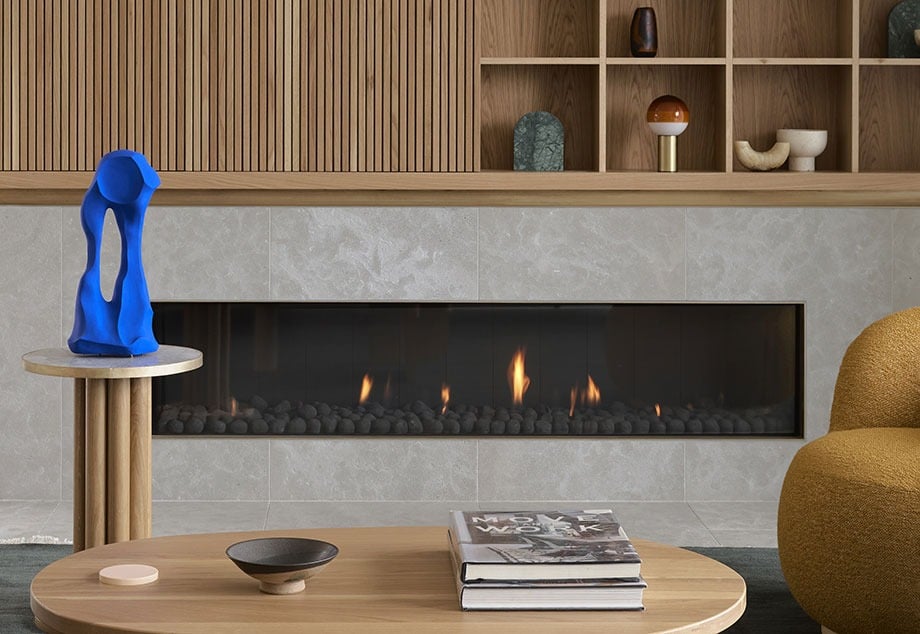 Ultimately, the design of Whale Beach House was tasked with creating a sense of place. The concrete structure suggests an impenetrable security – and lasting permanence – a home base that will be around for the generations to come.  
Find out more about the DS Series here.