Two years after moving into their 1880's home in Melbourne's inner west, Interior Designer, Petra Pantano and husband Filip felt the time was ripe to renovate.
They engaged Melbourne Architects, Tecture, to design a "modern barn" extension to the existing home, that would cater to the comings and goings of family and friends.
With Petra running her own design studio, and Filip a licensed builder, they were not short of experience to apply to their own home renovation.
Petra used her interior design finesse to soften some of the harsher structural elements, such as the exposed brick and black-framed doors and windows.
"To soften these elements, I introduced American-oak joinery and upholstery in natural fibers to create an overall sense of calm" – Petra
The new extension houses the common areas – where old meets new. Following out from the living area is a large courtyard, made for alfresco entertaining and featuring an Escea EK Outdoor Fireplace Kitchen.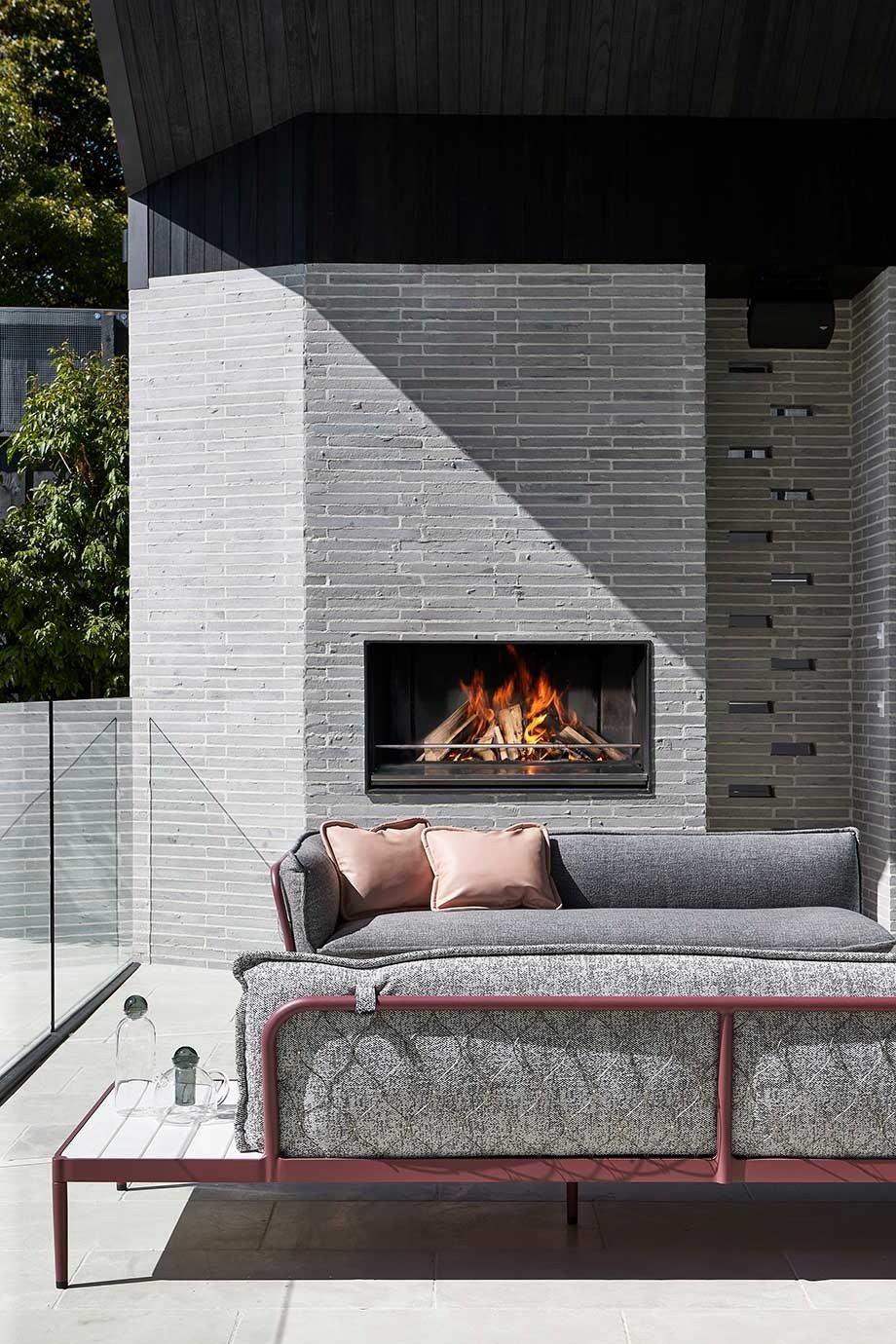 The Escea EK Series outdoor fireplace kitchen transforms into a roaring woodfire when the cooking is done.  
The Fireplace
The outdoor space was designed to be used year-round, and the EK was selected for its ability to cook in, as well as lounge in front of.
"Open fire was always the preference for outdoor living. The fireplace provides a dual function which was very desirable. "– Petra
The fireplace faces inwards towards the lounging and dining areas within the courtyard so the flames can be enjoyed from the seating areas. Having interconnected zones in the outdoor space was important, Petra says as was maintaining a connection to the interior spaces.  
The beauty of the EK series (aside from its impressive cooking functionality) is its ability to be built directly into the exterior of the home. Not only does this create a visual link, but it helps extend the living area to the outdoors– sheltered from the elements so it can be enjoyed, rain or shine.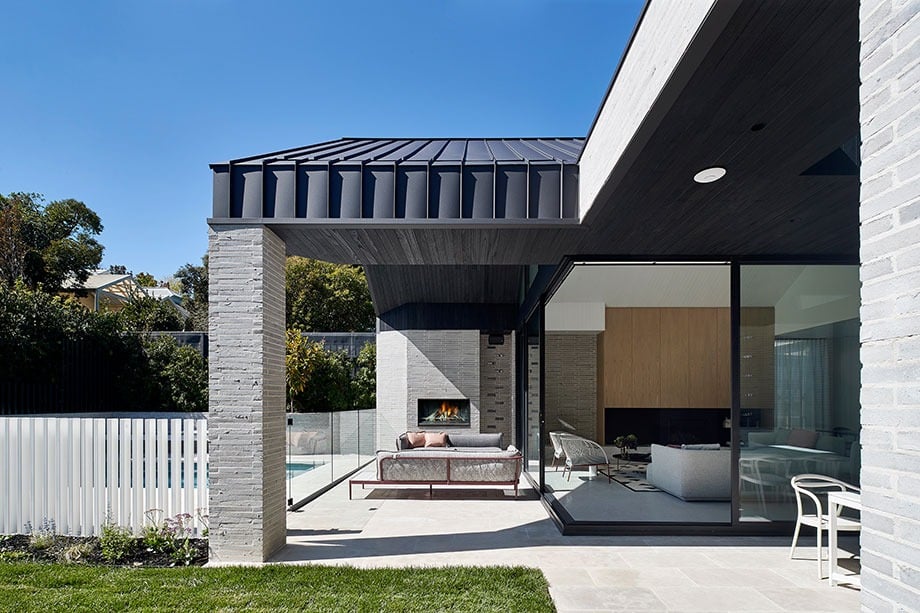 The Escea EK1250 creates a focal point in the courtyard, inviting guests to gather and extending the social footprint of the home.
For information on installing the EK, download our builders and architects' installation guide.
Photography: Shannon McGrath.