Escea's EK Outdoor Fireplace Kitchen was designed for serious flame grillers. With cooking plates, grills, meat hooks, and an ember generator – all the functionality found in the kitchen, in the great outdoors.
Executive Chef Greg Piner is no stranger to flame-grilling on the Escea EK Outdoor Fireplace Kitchen – in fact, he helped them to design it.
Sharing Escea's ethos of quality food and quality time – Greg's love of outdoor cooking comes from the humbling basics of flame cooked food and the way it encourages you to slow down, enjoy the process and focus on the things that matter: "friends, family and simple, delicious food."
In anticipation for another summer of flame-grilling in the outdoors, we invited Greg out to Escea HQ in Dunedin, eager to get his chef secrets and tips for cooking over open flame.
"When you've been a chef for over 24 years it becomes a second language – one that communicates through all the senses.  Cooking over flame is all about igniting the senses that trigger memories – and the memories that turn into stories shared around flames." - Greg Piner.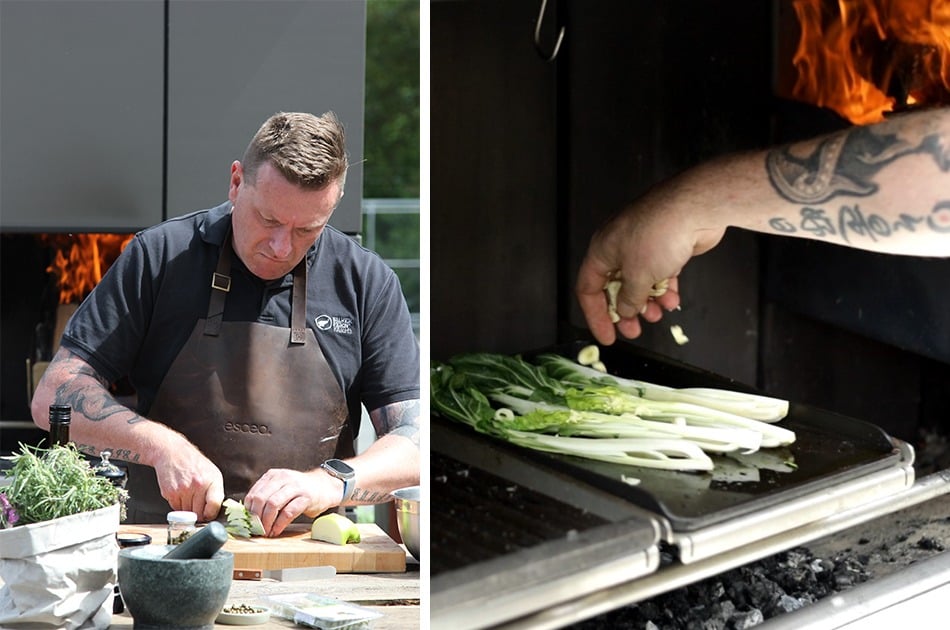 When it comes to the EK Series – there is a lot more you can do than simply cook off a steak or a packet of sausages. When creating recipes for this summer of flame-grilling, Greg demonstrates the breadth of possibilities with the Escea EK Series – with restaurant quality meals that can be prepared in your very backyard.
So, how exactly does the EK Series work?
Prepping the EK Series can take around 45 minutes – but trust us, it's well worth it.
First, light the fire in the ember generator. As embers start to form, they will fall onto the base of the fireplace. Use the stainless-steel fire spare to move the embers across the bottom so that the heat from the embers is distributed evenly under the cooking surfaces you plan to use.   In order to build and maintain a sufficient heat, you'll need to consistently move the embers as they form, until you're finished cooking.
The plates and grills can be placed at any of the 13 available heights depending on the desired heat – it also pays to have one or two plates on the highest runs for resting meat and keeping things hot.
Once the plates are hot – you're good to go. Just keep the generator going and a close eye on the embers – if your surface is too hot, adjust the embers so that there are less of them directly under the plates or grills you're using.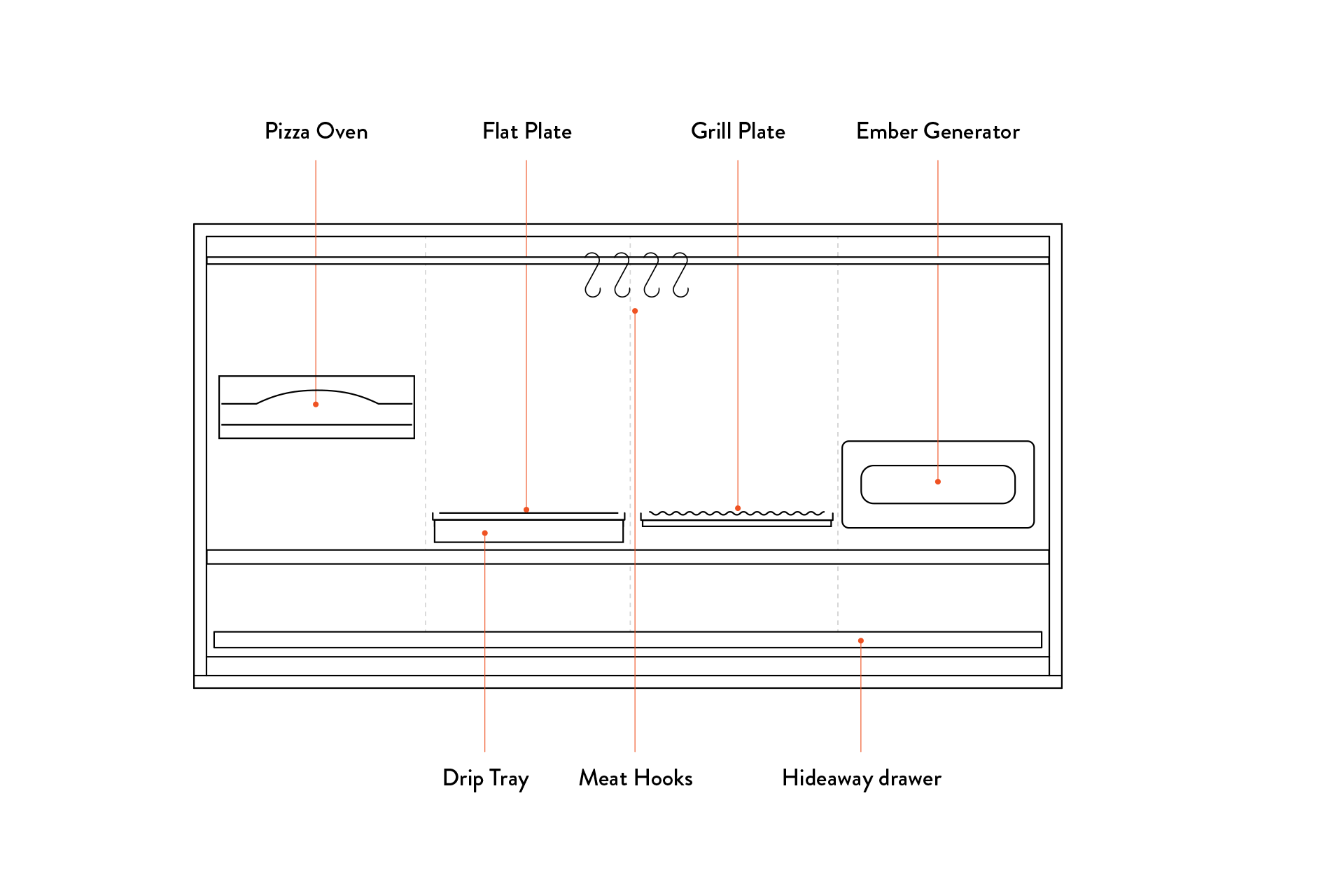 From Asian inspired stir fry on the hot plate – to blackened eggplant, charred straight over the embers – get your hands on Greg's recipes, made for the EK Series.
To learn the language of flame-grilling, read on…