Today, more than ever before we find our lives centred around our homes. No longer just a shelter or somewhere to retire to at the end of a day, our homes are now multi-purpose – catering for the many moments and milestones we live through. More than ever it's important that our homes are a place that nurture, inspire and foster connection – with ourselves and our loved ones.. 
Set amongst the impressive Central Otago landscape, this architecturally-designed holiday home is a place of connection where this extended family can come together to share, feast and entertain.
Designed by Dunedin architectural firm Mason and Wales, the home responds to the change of pace that many of us have experienced in the wake of COVID-19, and exemplifies everything we love about the modern kiwi crib – open-plan living that encourages conversation and connection, with a focus on a seamless transition between the indoors and out.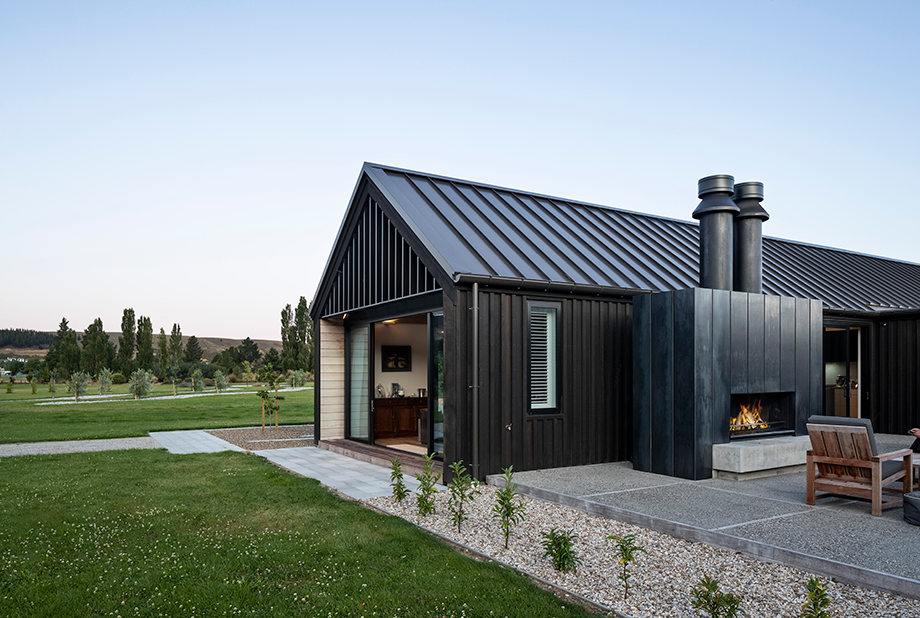 The design of the Clyde home is contemporary while the interior scheme responds to the stark contrast of seasons that Central Otago is so well-known for. Layering, texture and rich tones create a cosy, warm interior space complete with an Escea indoor fireplace. While the exterior's dark tones and gable form allow the building to blend into its alpine surroundings, while protecting it from the elements too.
Compromising of two separate pavilions, the two are connected by a central outdoor courtyard. The main pavilion house is offset by a smaller, second pavilion which caters for the influx of visiting grandchildren with several built-in bunk beds – a place where the children and visiting family can retreat to after a busy day on the ski fields, or a summers day spent on the lake.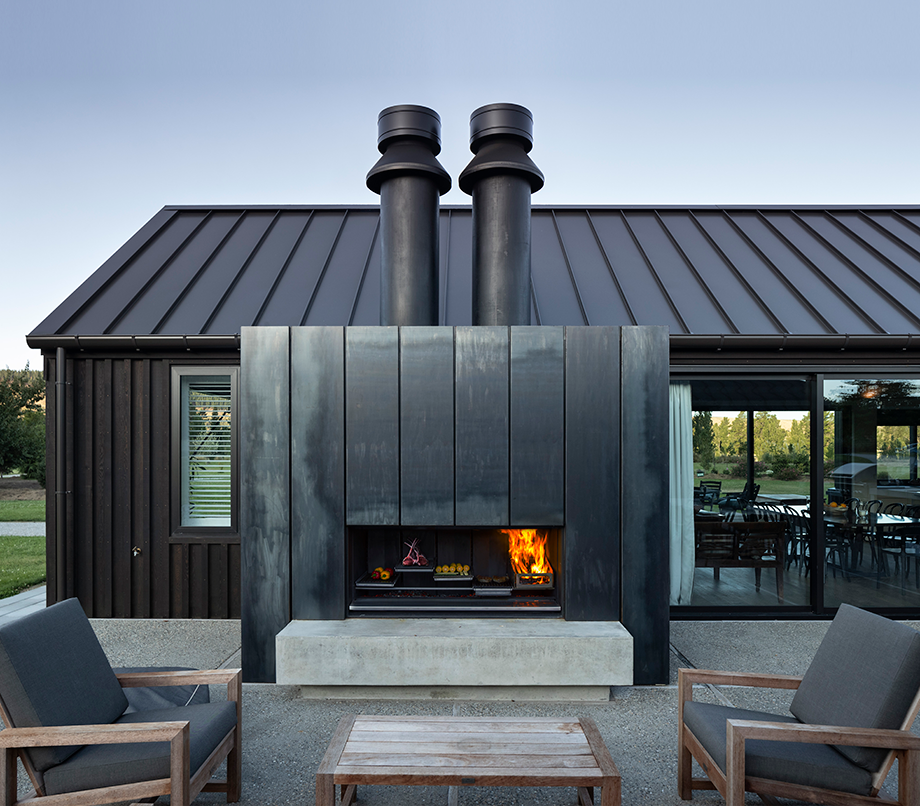 The EK1550 Outdoor Fireplace Kitchen in Cooking Mode.
Within the outdoor courtyard, Escea's epic EK1550 Outdoor Fireplace Kitchen takes centre-stage. Sitting upon a concrete plinth hearth and surrounded in black steel, the outdoor grill and fireplace will give this family endless feasting and entertaining hours, long into the night.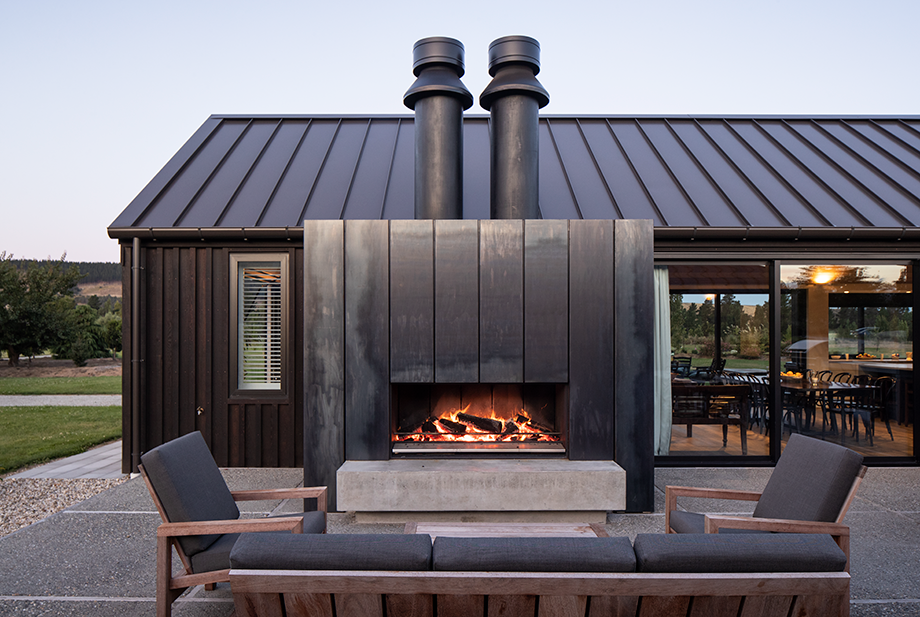 The EK1550 Outdoor Fireplace Kitchen in Fire Mode.
The beauty of the EK is its ability to transition from a professional flame-grilling appliance to a roaring outdoor fireplace in a matter of minutes. The option of grills, hot plates, meat hooks and even a pizza oven accessory means there's plenty of grilling options and ample room to feed a crowd.
Then when the night wears on, there's just as much space for the grandkids to toast marshmallows while the adults enjoy a vino or two under the stars.
Learn more about the EK Outdoor Fireplace Kitchen here, or see it at your nearest Escea Dealer here.