In the heart of Marrickville, this quaint heritage home with its cottage facade is unassuming…
However, this old Victorian beauty has been brought into the 21st century. Designed by Michiru Design Studio, its open, minimalist and modern in a way that pays homage to history and respects the original features of the home.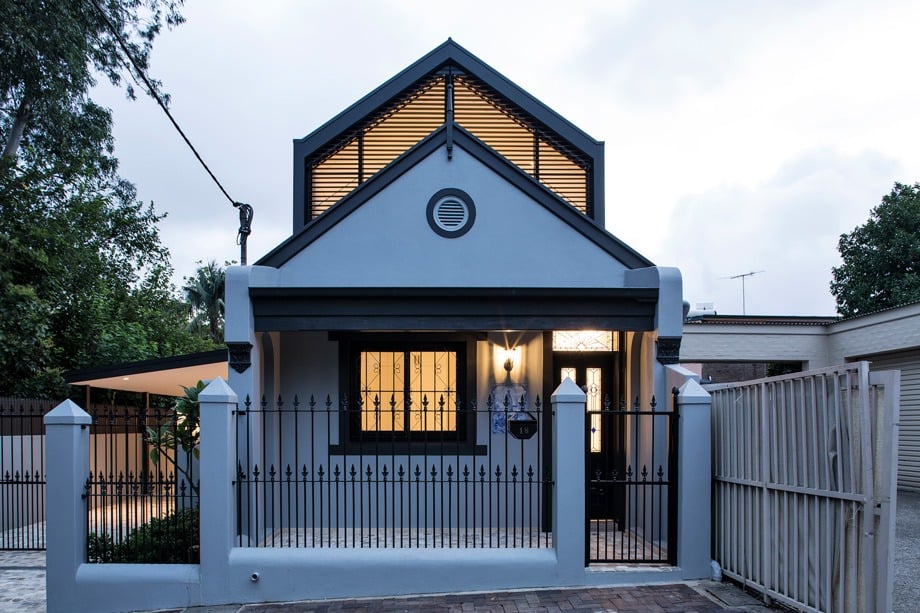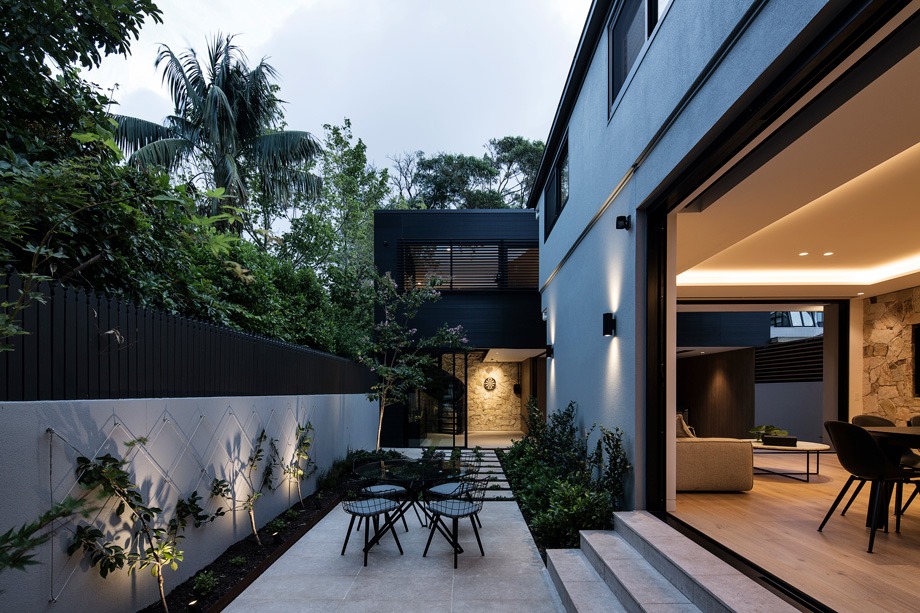 Inside, the home has been completely redesigned to cater for the unique dynamics of family life. The home maximises the long linear site and emphasises indoor outdoor flow, encouraging gatherings for family and friends to connect.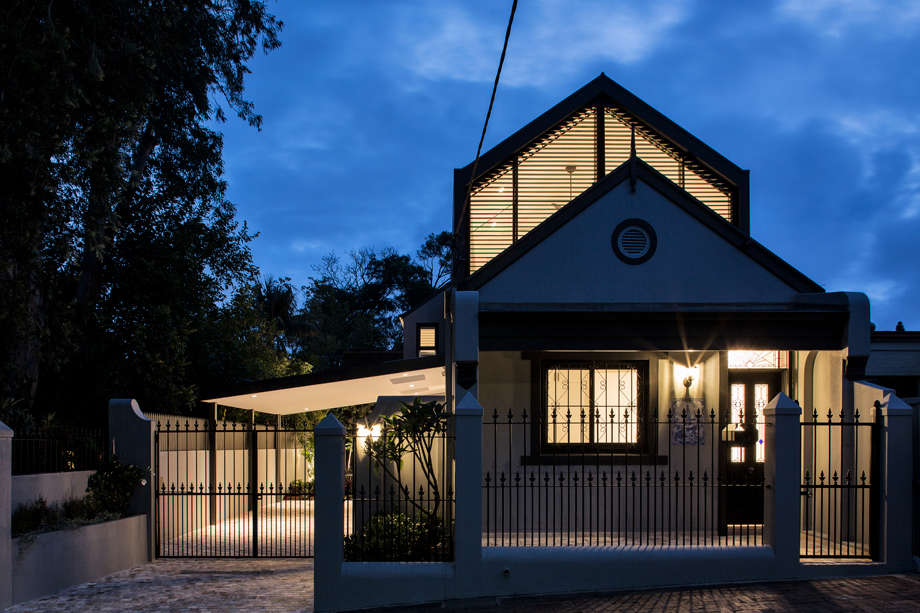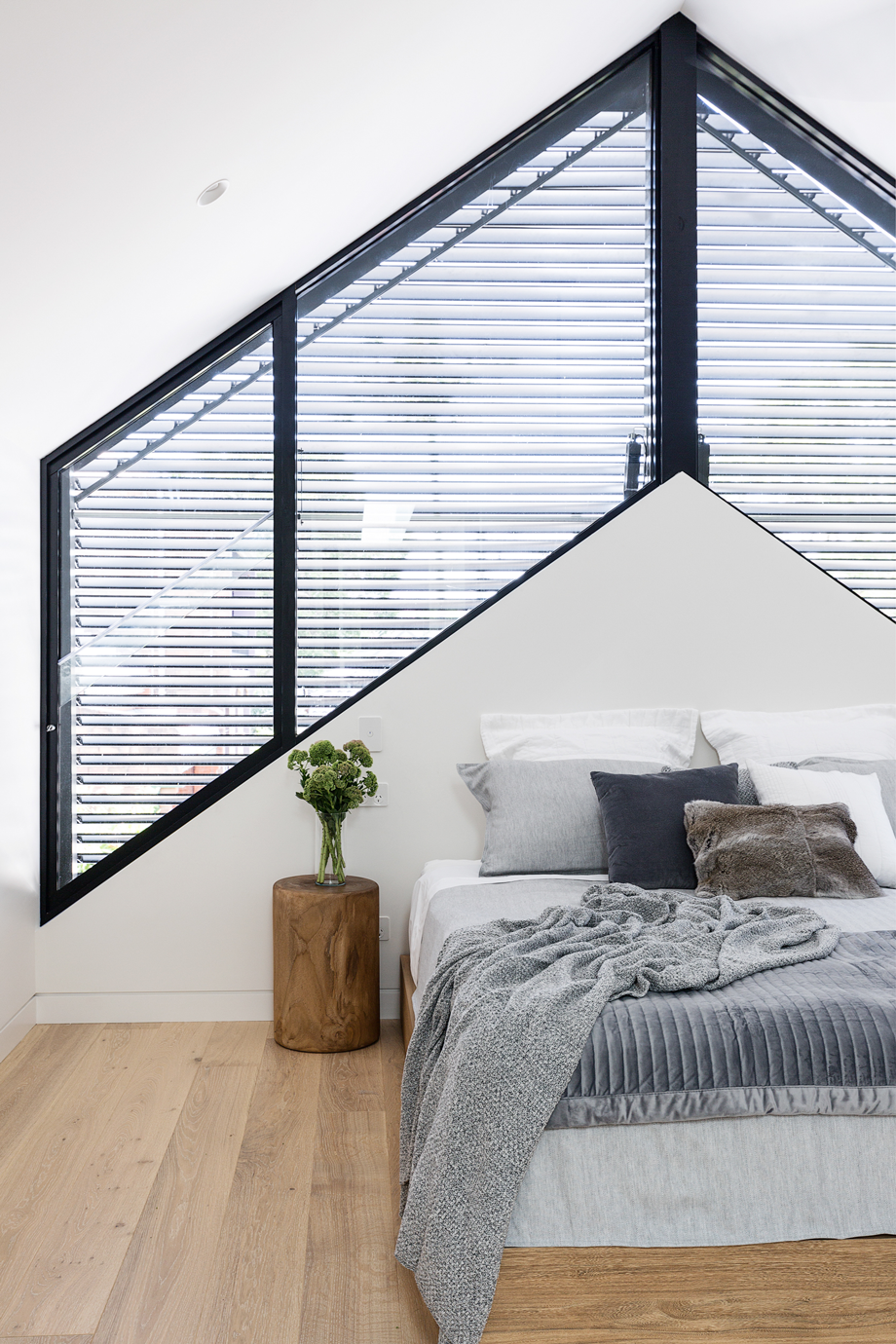 The addition of a second story boasts a gabled roofline, echoing the original form of the Victorian home.  A contemporary celebration of the historic heritage features.  A paired back interior consisting of muted tones and timber allows the feature sandstone walls to command the space.
Indoor and outdoor flow was vital in the redesign of the home, with each space designed specifically to connect effortlessly with the next – perfect for integrated family living and an entertainers dream!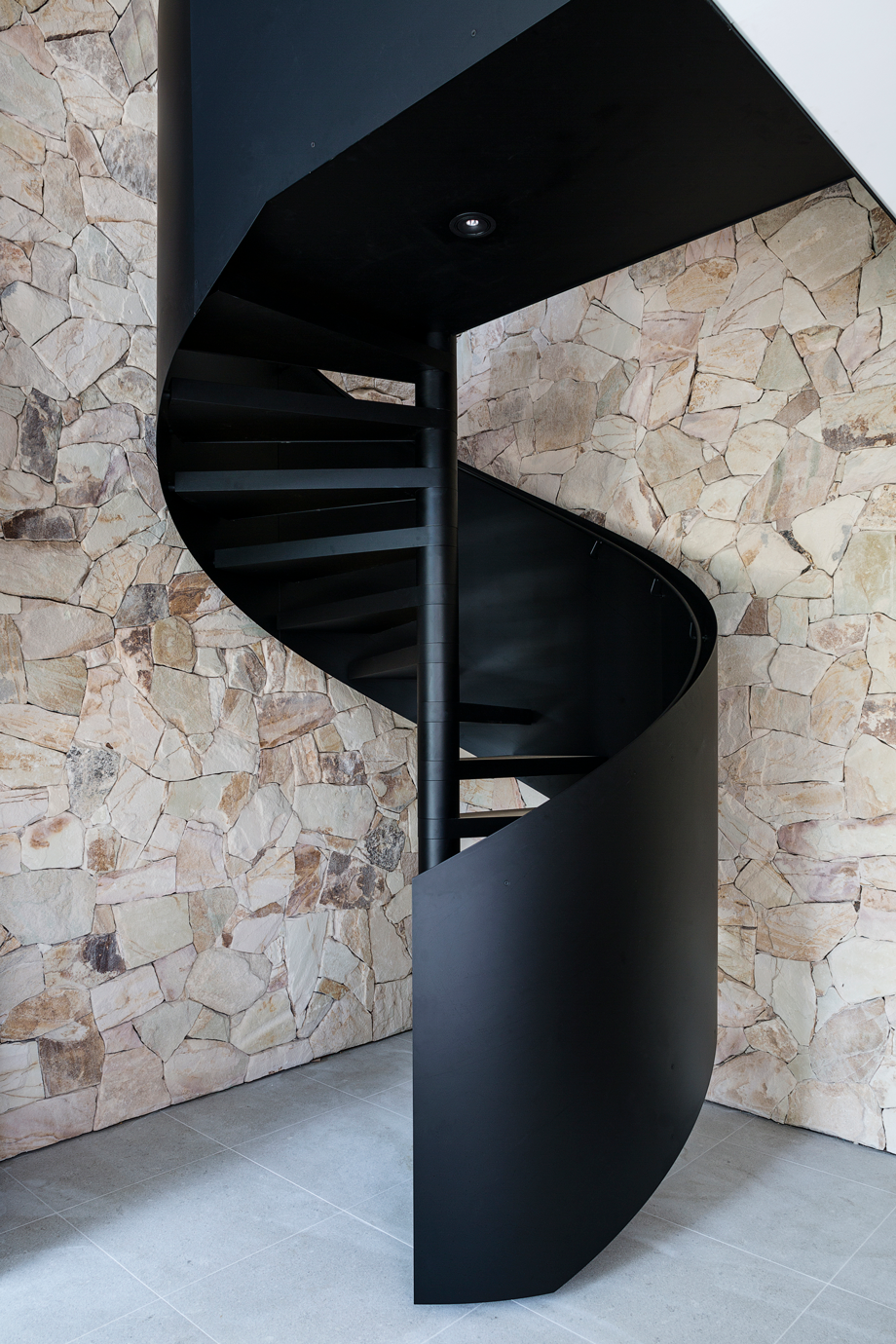 Set against raw sandstone, a spectacular spiral staircase draws the eye and emphasises the vastness of the space.  This use of geometry is echoed by the Escea DS Series linear fireplace which is built into the sandstone wall.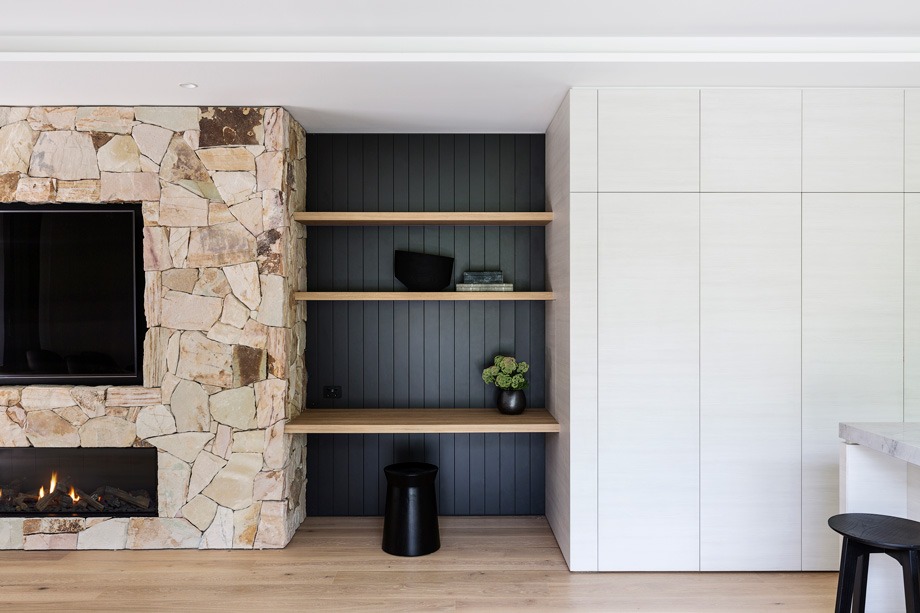 The Escea DS1900 sits flush into the raw sandstone feature wall.
The Fireplace
The DS1900 was the perfect fit for this architecturally designed home; it's sleek, linear form complements the timeless design while it's Zero Clearance technology means the TV can sit directly above, creating the ultimate place to cosy up with loved ones. 
At nearly two metres long, the DS1900 is Escea's widest ever fireplace; its innovative technology allows it to become one with the wall and embed itself into the striking raw sandstone.   
The elegant design of the fireplace is a further nod to the simplicity of the new interior scheme; it celebrates the raw features of the home and pulls them together with carefully curated detail.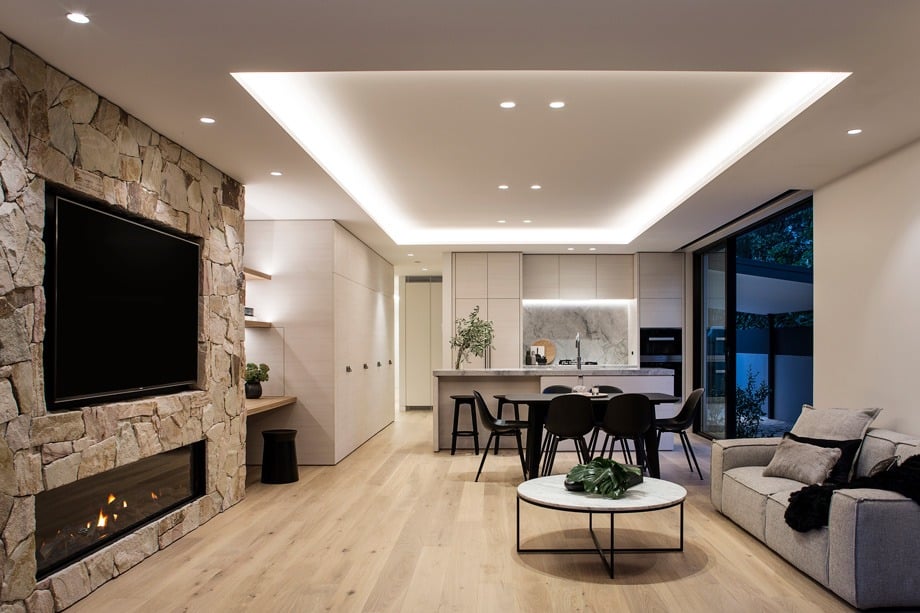 Escea's widest fireplace, the DS1900 creates a striking visual impact
By respecting the integrity of the core heritage elements of the home, Michiru Design Studio was able to create a truly unique, yet liveable space.
Explore the Escea DS Series here or see this fire in person at your nearest Escea showroom.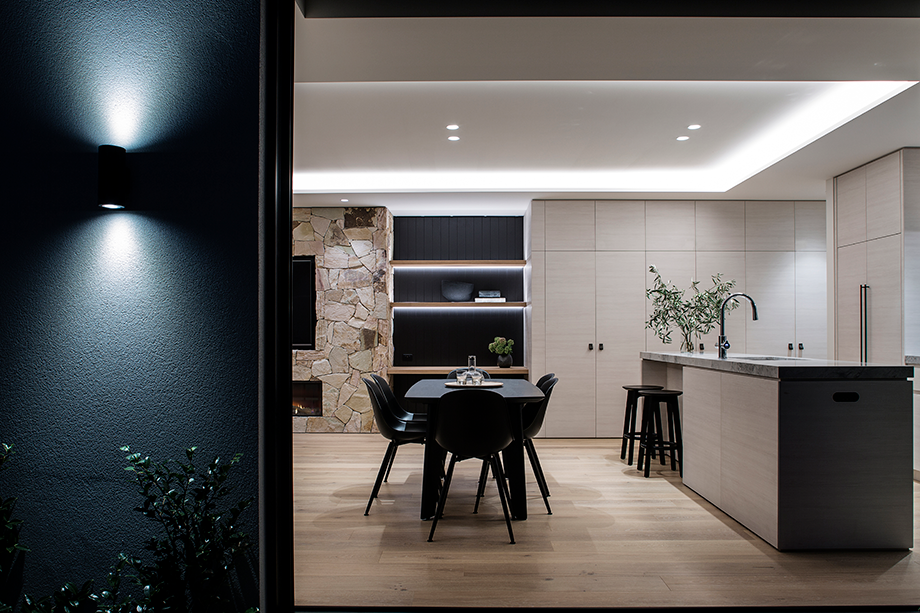 Photography by Simon Whitbread.